Rumman Chowdhury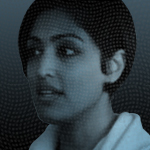 My passion lies at the intersection of data science, artificial intelligence, and humanity. I come to data science from a quantitative social science background. Currently, I am a Senior Manager with Accenture Artificial Intelligence, working on cutting edge applications of AI for Fortune 100 companies. My prior industry experience ranges from public policy, to economics, and education.
I hold two undergraduate degrees from MIT, and a Masters in Quantitative Methods of the Social Sciences from Columbia University. I am near completion of my PhD from the University of California, San Diego.
More recently, I have emerged as a thought leader in the Data Science community, with talks and tutorials at Intel Analytics Conference, Open Data Science Conference, Machine Learning Conference, Women Catalysts, PyBay, and Demystifying AI Conference. In mainstream media, I have been interviewed for the PHDivas podcast, German Public Television, and fashion line MM LaFleur. In 2017, I have scheduled talks at the Global Artificial Intelligence Conference, Rework Machine Intelligence Conference, and at Strata + Hadoop San Jose and London.
You can find out more about me at www.rummanchowdhury.com or on twitter @ruchowdh.