Leadership
At IIA, we believe in the power of analytics to fundamentally improve the way businesses operate. Meet our leadership team, who work on behalf of our clients to build and grow competitive analytics programs.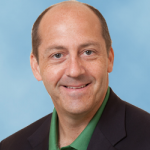 Jack Phillips
Co-founder and CEO
---
IIA marks the sixth successful start-up venture for Jack Phillips over the past 20 years. Jack specializes in spotting emerging job functions, and building successful information publishing and research firms to help those professionals make better decisions. Prior to joining IIA, Jack held operating and founding roles at INFONXX (now kgb USA), ISI Emerging Markets (now Euromoney, PLC), CCBN (now Thomson/Reuters) and the Institute for Applied Network Security (recent private sale). Jack began his career as an investment banker at Morgan Stanley & Co. in New York, and at the Long-Term Credit Bank of Japan in Tokyo, and held senior operating positions at various McGraw-Hill business units in 1994 before becoming an entrepreneur. Jack is a graduate of Harvard Business School and Williams College, and lives with his wife and three children in Portland, Oregon.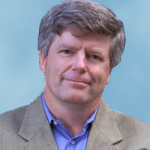 Thomas H. Davenport
Co-Founder and Board Member
---
Tom Davenport helps guide IIA's research efforts. He is the President's Distinguished Professor of IT and Management at Babson College, and a research fellow at the MIT Center for Digital Business. Tom's "Competing on Analytics" idea was named by Harvard Business Review as one of the twelve most important management ideas of the past decade and the related article was named one of the ten 'must read' articles in HBR's 75 year history. His most recent book, co-authored with Julia Kirby, is Only Humans Need Apply: Winners and Losers in the Age of Smart Machines.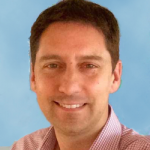 Daniel Magestro
VP, Research Director
---
Daniel Magestro, Ph.D., is the Vice President, Research Director at the International Institute for Analytics. An accomplished analytics executive with 10+ years of experience in healthcare, banking and insurance, Dan manages IIA's robust research agenda, leads IIA's international network of faculty experts, and advises IIA's global community of analytics practitioners. Dan's primary interests include effective analytics leadership and strategy, high-performing analytics teams, and the customer journey. Prior to joining IIA, Dan managed multiple analytics teams at Cardinal Health in Columbus, Ohio, where he built an analytics center of excellence to serve the company's Pharmaceutical Division. He also held analytics roles at JP Morgan Chase, Nationwide Insurance, and Investor Analytics. Since 2010, he is Adjunct Professor at Ohio State University's Fisher College of Business, where he teaches courses on data analysis and advises the college on analytics initiatives. Dan came to business from science; he holds a Ph.D. in nuclear physics.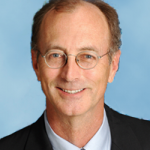 Robert Morison
Lead Faculty Member
---
Robert Morison serves as IIA's Lead Faculty member. An accomplished business researcher, writer, discussion leader, and management consultant, he has been leading breakthrough research at the intersection of business, technology, and human asset management for more than 20 years. He is co-author of Analytics At Work: Smarter Decisions, Better Results (Harvard Business Press, 2010), Workforce Crisis: How to Beat the Coming Shortage of Skills And Talent (Harvard Business Press, 2006), and three Harvard Business Review articles, one of which received a McKinsey Award as best article of 2004. He holds an A.B. from Dartmouth College and an M.A. from Boston University.
Doug Mirsky
Director of Analytics Strategy
---
Doug Mirsky, PhD, is the Director of Analytics Strategy at the International Institute for Analytics. He serves as architect for client solutions that balance business goals, organizational capabilities, and analytics technology leveraging IIA's proven techniques, models, and published research. He brings over a decade of experience working across industry verticals though he has the benefit of numerous years focused in the life sciences. Doug spent seven years with Gerson Lehrman Group where he held executive roles in operations, business development, strategy and consulting. Doug has also held roles in medical education, television production, clinical roles in spine surgeries and was an Assistant Professor of Anatomy and Physiology at CUNY and SUNY. Doug has a PhD from the University of Chicago in Evolutionary Anatomy.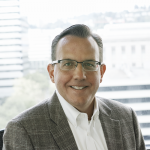 David Alles
Vice President
---
David Alles is a Vice President with the International Institute for Analytics and leads the company's analytics maturity assessment service line. He brings over two decades of executive, product development and business strategy experience leading teams at rapidly growing technology companies. David has experience at leveraging a wide variety of technologies (Big Data, platform-as-a-service, streaming analytics, IoT) across a number of industries (energy analytics, building automation, SaaS applications, electronic design automation, and manufacturing). David has a BS in Industrial Management from Carnegie Mellon University.