Leadership
Read about our Leadership Team.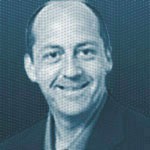 Jack Phillips
Co-founder and CEO
---
IIA marks the sixth successful start-up venture for Jack Phillips over the past 20 years. Jack specializes in spotting emerging job functions, and building successful information publishing and research firms to help those professionals make better decisions.Prior to joining IIA, Jack held operating and founding roles at INFONXX (now kgb USA), ISI Emerging Markets (now Euromoney, PLC), CCBN (now Thomson/Reuters) and the Institute for Applied Network Security (recent private sale).Jack began his career as an investment banker at Morgan Stanley & Co. in New York, and at the Long-Term Credit Bank of Japan in Tokyo, and held senior operating positions at various McGraw-Hill business units in 1994 before becoming an entrepreneur. Jack is a graduate of Harvard Business School and Williams College, and lives with his wife and three children in Portland, Oregon.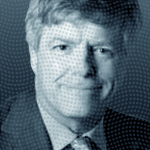 Thomas H. Davenport
Research Director
---
Tom Davenport guides IIA's research efforts. He is the President's Distinguished Professor of IT and Management at Babson College, and a research fellow at the MIT Center for Digital Business. Tom's "Competing on Analytics" idea was named by Harvard Business Review as one of the twelve most important management ideas of the past decade and the related article was named one of the ten 'must read' articles in HBR's 75 year history. His most recent book, co-authored with Jinho Kim, is Keeping Up with the Quants: Your Guide to Understanding and Using Analytics.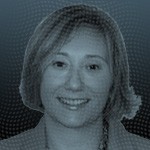 Katherine Busey
Vice President, Business Development
---
Katherine Busey is the Vice President of Business Development for the International Institute for Analytics. In this role, she is responsible for developing global business opportunities for IIA. She works with IIA's underwriters, partners and research clients to uncover new trends in the analytics space and bring together vendors and practitioners. Katherine has also held previous roles at UBM, Gartner & Techtarget managing a variety of technology portfolios.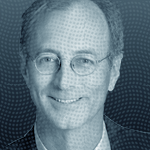 Robert Morison
Lead Faculty for ERS
---
Robert Morison serves as Lead Faculty for IIA's Enterprise Research Subscription. An accomplished business researcher, writer, discussion leader, and management consultant, he has been leading breakthrough research at the intersection of business, technology, and human asset management for more than 20 years. He is co-author of Analytics At Work: Smarter Decisions, Better Results (Harvard Business Press, 2010), Workforce Crisis: How to Beat the Coming Shortage of Skills And Talent (Harvard Business Press, 2006), and three Harvard Business Review articles, one of which received a McKinsey Award as best article of 2004. He holds an A.B. from Dartmouth College and an M.A. from Boston University.
---