Underwriters
IIA is grateful for the underwriting support provided by the analytics industry's leading service and software providers.
---
Founding Underwriter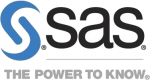 SAS
SAS is the leader in business analytics software and services, and the largest independent vendor in the business intelligence market. Through innovative solutions, SAS helps customers at more than 70,000 sites improve performance and deliver value by making better decisions faster. Since 1976 SAS has been giving customers around the world THE POWER TO KNOW®. Learn how at SAS.com.
---
Premier Underwriters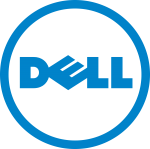 Dell Digital Business Services
Dell Digital Business Services has played a critical role in driving business transformation within itself, for its customer, and partners by deriving insights from data and analytics. Over the past decade, Dell has powered its analytics solutions through deep understanding across key functions in marketing, supply chain, product pricing and social media, and years of domain knowledge in Healthcare, BFSI , Retail, Manufacturing, Travel & Hospitality and Education. A 500+ strong team of talented resources comprising statisticians, MBAs, black belts and PhDs are constantly innovating and crafting new ways to solve business problems through pioneering analytics and have created as many as 50+ proprietary solutions. These continue to help customer the world over navigate their business effectively.
Dell analytics solutions have been recognized by leading industry analysts and we are the only technology solution finalist in the 2013 Franz Edelman Award for excellence in advanced analytics. These stand testimony to our unwavering focus on creating next generation analytics solutions to help our customers solve their present and future challenges.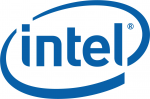 Intel
For over 35 years, Intel Corporation has developed technology enabling the computer and Internet revolution that has changed the world. Founded in 1968 to build semiconductor memory products, Intel introduced the world's first microprocessor in 1971. Today, Intel supplies the computing and communications industries with chips, boards, systems, and software building blocks that are the "ingredients" of computers, servers and networking and communications products. These products are used by industry members to create advanced computing and communications systems. Additional information about Intel is available at the Intel Newsroom and Intel Blogs.

Teradata
Teradata is the world's largest company solely focused on creating enterprise agility through database software, enterprise data warehousing, data warehouse appliances, and analytics. Teradata provides the best database for analytics with the architectural flexibility to address any technology and business need for companies of all sizes. Supported by active technology for unmatched performance and scalability, Teradata's experienced professionals and analytic solutions empower leaders and innovators to create visibility, cutting through the complexities of business to make smarter, faster decisions. Simply put, Teradata solutions give companies the agility to outperform and outmaneuver for the competitive edge.