Contact Us
We look forward to speaking with you!
Please use this page to request more information about IIA, our research services, and how you can join our analytics community.
Existing Research Clients: Want to start an analytics research inquiry with us? Please log in to your Member Dashboard and use the Analytics Inquiry Service (AIS) tool. We will prioritize your request to the appropriate research and faculty team.
IIA client and community information is confidential. Please review the privacy and terms pages.
Corporate Headquarters:
International Institute for Analytics
851 SW Sixth Avenue, Suite 1025
Portland, Oregon 97204
503-467-0210
---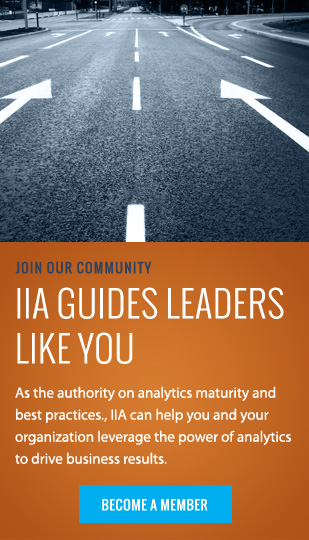 See our roster of analytics experts, industry specialists, academics, business leaders and analytics practitioners with active, hands-on experience in the field. Access to our Faculty is a key component of IIA's Enterprise Research Subscription.
Join your peers in IIA's Research & Advisory Network, and gain access to our community of analytics experts, practitioners, leaders and data scientists.
IIA employs a 3-step process to working with our clients to get them the direction they need to compete on analytics and win.