A "Swiss Army Knife" of Supply Chain Talent Requirements: Views from a Former Wolfpack Student
By Robert Handfield, Nov 03, 2016
Stuart William was in one of my former MBA classes at NC State in 2008, and graduated into one of the worst economies ever in May of 2009. Upon graduation, there simply weren't any jobs available at all! During that period, he networked with as many people as possible, including a fundraising arm at Wake Tech. He met a colleague who worked at Carquest, and after several interviews, took a job there. He started in supply planning, overseeing over $100M of spend in batteries and other categories. He then went into global imports for the central purchasing group in Raleigh. He became a director at that point, working with sales planning, inventory planning, and financial planning, and pulling together the Sales and Operations Planning team, as well as introducing new products and eliminating obsolescence. This was a lot of planning, a lot of analytics, and a lot of work. At that time Carquest was put up for sale, and this led to a position at Marsh Furniture.
Marsh did not have a centralized approach to supply chain management. One of its HR people reached out to me (as they already had a relationship with our Forest Products College), and I put them in touch with Stuart. This was a new era for Marsh, as it involved moving towards a much more centralized approach to SCM.
Marsh is a 110-year old company, managed by the 3rd generation of leadership. It is a regional make-to-order kitchen cabinet manufacturer and have two primary sales channels of modular kitchen and bathroom cabinets. It has 5 MFC retail outlets, and a dealer network. Its primary customers are single family homes and multi-family homes.
During the boom time Marsh had sales in the triple digit millions. But because of its less mature supply chain organization, the net income percentage was in the low single digits. A lot of companies no longer exist in High Point because of the housing crash. In 2009 it lost two-thirds of their sales – and lost money for four years in a row. The company had invested and saved well – it owned its own factories and equipment – and had a rainy day fund to make it through. Marsh went from 1000 employees down to less than 300 – and while a lot of people lost jobs, the company was able to carry on.
In 2013 housing began to come back, and survived. By 2014 and 2016 revenue was almost back up to its previous high point. To compete, Marsh rolled out more product offerings including more styles and greater value. The company grew at an enormous rate of 30-35%, through overtime and labor increases. There was also a transformation in operational flow and how Marsh operated its factory. In 2013 it had $8M of raw material inventory – due to poor purchasing, poor safety stock decisions, and a lot of WIP in the system. Today, the company is at $5.5M in inventory, and well over double the sales volume.
Kitchen cabinets are simple – but there are 5 species, 20 colors, and 6 glazes, 30 door sizes, 3 overlay options – which leads to 2500+ cabinet configurations, as well as 7000+ accessories (panels, moldings, etc.) When you throw in multiple hardware options, and multiple case construction options, you have the opportunity for a lot of excess inventory to build up in finished goods. In the last year, Stuart has disposed of and destroyed all that inventory and taken it off the books. "We would never move that material!"
Stuart discussed the need for a supply chain Swiss Army knife skill set. On any given day, he has to pull out one of many tools and skills to deal with the problem du jour. Relationship management, data modeling, problem solving, sourcing analysis, negotiation, data-driven decision-making, metrics development, forecasting, process flow, BOM understanding, MRP/production schedule, Pareto analysis, and information presentations are all key skills that he applies in his CPO role. In short, he has to be able to "figure stuff out" using whatever tools he has in his Swiss Army knife. In supply chain, you can focus in procurement, sourcing, inventory control, logistics, and other off-shoots that occur on a daily basis. The basic approach is to first try to understand what went wrong, and how to fix it. This means having a broad understanding of a number of different supply chain tools and concepts and being able to pull them together to apply the tools to the problem on hand.
Stuart described a great example: "We had a supplier in Myrtle Beach that got hit by Hurricane Michael last week. We receive material from them every day but only had 2 days of inventory on hand when the hurricane hit, as we typically receive daily deliveries by truck. The hurricane knocked out their phone line and internet. How am I supposed to place an order? We have a truck that runs every day so I thought maybe we could send a thumb drive in our truck so they can scan what they are sending us. As a work-around we coordinated with a local, nearby lumber mill that still had access to internet. We determined what we needed and put it in an Excel format that could be printed. We had to coordinate with the mill's general manager so he could pass along the info to our supplier. How is the information going to flow – and how much do I need – and how much inventory do I have? We have a secondary source but they can't turn around an order in less than 5 days – and we would run out before then! So we executed my Excel thumb drive plan and re-crafted it again for the next morning. The GM agreed to run over at lunch time and get our supplier the information so they would know what we needed, load their information on the thumb drive, and get it back to us with the shipment!"
This is just one of many great examples that illustrates the need for multiple skill sets in supply chain managers that requires a ton of different capabilities. You have to be able to justify assumptions, and be able to defend them appropriately.
Stuart also discussed the importance of using scorecards with their suppliers to establish performance expectations. This dovetailed nicely with the MBA class assignment that involves a supplier scorecard assessment – and his description of scorecards as an essential element of long-term relationships matched well with the approach that students are currently working on in their take home midterm. Thanks Stuart!
This post originally appeared in Robert Handfield's Supply Chain View from the Field
About the author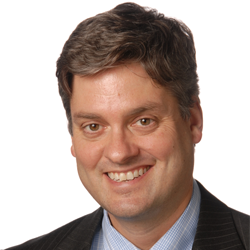 Rob Handfield is the Bank of America University Distinguished Professor of Supply Chain Management at North Carolina State University, and Director of the Supply Chain Resource Cooperative. He also serves as an Adjunct Professor with the Supply Chain Management Research Group at the Manchester Business School.
The SCRC is the first major industry-university partnership to integrate student projects into the MBA classroom in an integrative fashion, and has had 15 major Fortune 500 companies participating as industry partners since 1999. Prior to this role, Handfield was an Associate Professor and Research Associate with the Global Procurement and Supply Chain Benchmarking Initiative at Michigan State University from 1992-1999, working closely with Professor Robert Monczka.
Handfield is the Consulting Editor of the Journal of Operations Management, one of the leading supply chain management journals in the field, and is the author of several books on supply chain management, the most recent being Biopharmaceutical Supply Chains, Supply Market Intelligence, Supply Chain Re-Design and Introduction to Supply Chain Management (Prentice Hall, 1999, 25,000 copies sold, and translated into Chinese, Japanese, and Korean). He has co-authored textbooks for MBA and undergraduate classes including Purchasing and Supply Chain Management 5th revision (with Robert Monczka) and Operations and Supply Chain Management 2nd revision (with Cecil Bozarth).
Handfield received the Emerald Citation of Excellence award in August 2011, for an article cited as one of the top 50 articles from the 300 top management publications worldwide that have had a proven impact since they were published. In 2009, he was nominated as an Honorary Fellow of Contract & Commercial Management (FCCM) by the International Association of Commercial and Contract Management. This honour is bestowed on individuals who have made exceptional contributions in the field of contracting and commercial management. Handfield is regularly quoted and has published op ed pieces, and is quoted in blogs and global news media such as the Wall Street Journal, Financial Times, the San Francisco Chronicle, Spend Matters, Microsoft Live, Ariba Live, Inc., CIO, CFO, the Supply Chain Management Review, and other media.
---
Tags