Board and Advisors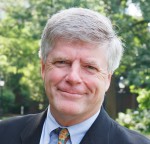 Thomas H. Davenport
Co-Founder and Advisor
---
Tom Davenport is a co-founder and advisor of IIA. He is the President's Distinguished Professor of IT and Management at Babson College, and a research fellow at the MIT Center for Digital Business. Tom's "Competing on Analytics" idea was named by Harvard Business Review as one of the twelve most important management ideas of the past decade and the related article was named one of the ten 'must read' articles in HBR's 75 year history. His most recent book, co-authored with Julia Kirby, is Only Humans Need Apply: Winners and Losers in the Age of Smart Machines.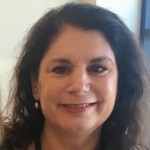 Cheryl Krane
Board Member
---
Ms. Krane currently is a portfolio advisor to Irving J Levin and his investment vehicle, Fluffco LLC. She has structured and managed equity and debt investments in private companies for Fluffco since 2002. Prior to working with Irving Levin she founded and raised $4.5mm in angel capital for Poppybox Gardens, a start-up gardening retailer. Prior to that she was a consultant to the venture industry and worked as a venture capitalist for ten years at BancBoston Venturues. She also worked in marketing for two high technology companies. She has held numerous board seats and currently sits on the board of International Institute of Analytics. She received a B.S. / B.A. from Boston University and a M.S. from the MIT Sloan School of Management.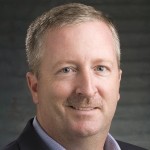 Andy Walter
Advisor
---
Andy Walter is a business results-driven professional with extensive experience in strategy, development, execution, and operations across Shared Services and IT. He led the Commercial Services & Delivery Organization (over 1500 IT and multifunctional professionals) for Procter & Gamble's Global Business Services (GBS). He was responsible for IT & Shared Services for all Global Business Units and Markets around the world. His team was accountable for developing cutting-edge digital capabilities for Procter & Gamble to win "where it matters most," with Consumers, Shoppers, and Retailers. This included all eBusiness, Consumer Services, BI/Analytics, Sales Force Solutions, Project Delivery, Business Process Services, and A&D / Company restructuring efforts. He has over a decade of leading top tier Global Shared Services globally and is a Certified Outsourcing Professional with the IAOP. He has over 15 years working on Boards and in Board level advisory roles. As a member of the Digimarc Board (Nasdaq: DMRC) and Board Audit Committee, he is advising on company strategy and execution into the Consumer Goods & Retail environments. Across numerous non-profit board (GS1, Ovarian Cancer Alliance, Cincinnati Museum Center, Multiple Sclerosis Society) and Private Company Board & CEO strategic level advisory roles (Fractal Analytics, Virtualitics LLC, Verix, RapidMiner, SignalsAnalytics, ItemMaster, TriCentis, Lingaro) he brings leadership, industry & functional expertise, operations, an incredible personal network, Digital Transformation, and strategic thinking to the critical business challenges facing companies.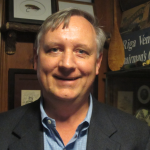 Steve Woit
Board Member
---
Steve Woit has served on the board of the International Institute for Analytics since 2011. Steve worked for 17 years with International Data Group (IDG), the largest global technology media, market research and strategic intelligence company. He is the founder of Riga Ventures, a consulting and venture capital firm investing in media, market research and strategic intelligence companies as well as early-stage Internet and software companies since 1999. Steve was the founder and former director of the BioPharma Executive Council. He also served on the board of directors of Greentech Media (GTM Research) for four years until its sale to Verisk Analytics in 2016. His past venture investments include Carbonite, the leading online backup company; Bitpipe, a technology industry online lead generation company; Quova, world's leading geolocation company; docTrackr; Interactive Supercomputing; and 02138 Magazine, which served the Harvard alumni community.