Achille Ettorre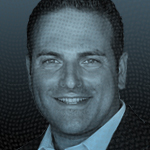 Achille Ettorre is a former Senior Director for Loblaw Companies Incorporated and a member of the executive finance leadership team. He founded the Loblaw Analytics program, aimed at formalizing "big data" analytics capability, mindset and culture throughout the organization. He had oversight of the Business Intelligence Competency Team, Data Governance and Analytics and was also the finance lead for the future state of Loyalty. Additionally, Achille has held leadership roles within Loblaw in the areas of Supply Chain Finance, Loblaw Digital, System Conversions and an integral part of building the future state operating model for Pre & Post acquisition of Shoppers Drug Mart by Loblaw.
Prior to joining Loblaw in 2008, Achille spent 5 years working for Wal-Mart Logistics/DHL providing finance support, development and leadership towards, the Canadian Expansion of the Sam's Club Business, Introduction of grocery across the Wal-Mart Canada Network and supporting the Supply Chain Network rationalization to support growth.
Achille is currently a member of the Smith's school of business advisory board for the Masters in Management Analytics Program. He has earned his MBA from the Richard Ivey School of Business.