Andy Litt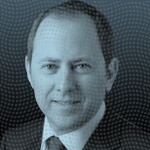 Dr. Andrew W. Litt is Chief Medical Officer for Dell's division of Healthcare and Life Sciences. He is responsible for providing strategic insight to Dell's healthcare solutions to help healthcare organizations, medical professionals and patients realize the benefits of information-enabled healthcare. Dr. Litt and Dell help global healthcare providers achieve an environment that is interconnected, efficient and patient-focused.
Prior to his current role, Dr. Litt was the principal of Litt Healthcare Ventures a consulting firm for private equity firms and others seeking to invest in healthcare. Before that he was Executive Vice President and Vice Dean, Chief of Staff of the NYU Langone Medical Center and coordinated the activities and strategy across the NYU School of Medicine and the NYU Hospital Center. During his tenure as EVP, he oversaw the turnaround of the medical center's finances, stewarded a new strategic plan and coordinated the development of a new $1.5 billion clinical tower, the implementation of the Epic electronic health record system and other major projects.
Dr. Litt has served on two outside Boards of Directors. He helped found CareCore National, a company that provides utilization and quality management programs for managed care company clients. He also was a founding board member of Imaging on Call, a company that provides emergency "off-hours" radiology interpretations for hospitals and radiology practices via the internet.
Dr. Litt is a neuroradiologist with a recognized expertise in neurovascular imaging. He was a magna cum laude graduate of Brown University where he was elected a member of Phi Beta Kappa. He received his Doctor of Medicine degree from NYU and then completed internship, residency, and fellowship there. He is a member of NYU School of Medicine's Alpha Omega Alpha honor society.