Barry Leventhal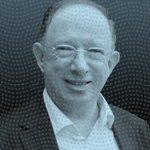 Dr. Barry Leventhal runs an advanced analytics consultancy, BarryAnalytics, based in London, UK. He focuses on analytics in retail, public sector and other industries where there are large numbers of customers or products to manage.
Prior to founding BarryAnalytics in 2009, Dr Leventhal was Director of Advanced Analytics with Teradata (UK) for nine years. He was previously Statistics Director for a customer management consultancy, and held a similar role in a market analysis agency. His commercial career began with the consumer panels division of TNS.
Dr. Leventhal also chairs the MRS Census & Geodemographics Group, a leading voice in the UK's information industry for over 20 years – for more details, see: www.mrs.org.uk/intelligence#cgg. He has written many papers and articles on data mining, analytics and geodemographics.
Barry is a Fellow of the Royal Statistical Society, the Market Research Society and the Institute of Direct Marketing. He holds a PhD in Statistics from University College London, the Diploma in Computer Science from Cambridge and a First in Statistics from UCL.