Dave Cherry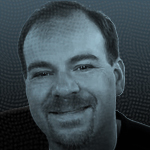 Dave brings 20+ years of strategic consulting experience focused on retail, omni-channel and advanced analytics. He's worked with and for leading organizations such as Lbrands, Polo Ralph Lauren, DSW, Disney, Alliance Data, Nationwide Insurance, Deloitte Consulting and more.
He blends deep operational, financial, and technical acumen, to define strategy from many perspectives. His value-focused approach drives efficient execution and sustainable results.
Dave holds a BS in Economics from The Wharton School (University of Pennsylvania) and has been a featured keynote speaker, panelist and guest lecturer.