Dean Sittig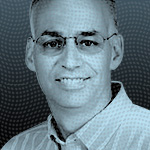 Dr. Dean Sittig is a professor at the School of Biomedical Informatics at the University of Texas Health Science Center at Houston. Dean's research interests center on the design, development, implementation, and evaluation of all aspects of clinical information systems. In addition to his work on measuring the impact of clinical information systems on a large scale, he is working to improve our understanding of both the factors that lead to success, as well as, the unintended consequences associated with computer-based clinical decision support and provider order entry systems. Towards this end, in collaboration with Hardeep Singh, MD they proposed a new 8-dimension, socio-technical model for safe and effective use of health information technology. In addition to his work on the SHARP project, he is the lead investigator of the clinical knowledge management lifecycle assessment and clinical decision support recommendations teams within the AHRQ-funded Clinical Decision Support Consortium (CDSC). He is also:
Member, University of Texas, Houston-Memorial Hermann Center for Healthcare Quality and Safety
Member, National Center for Cognitive Informatics and Decision Making
Co-director, Houston VA Center of Inquiry to Improve Outpatient Safety through Effective Electronic Communication
Member, Provider Order Entry Team (POET), Oregon Health & Science University
Dr. Sittig was awarded a master's degree in biomedical engineering from the Pennsylvania State University in 1984 and a PhD in medical informatics from the University of Utah in 1988. In 1992 he was elected as a Fellow in The American College of Medical Informatics.