Doug Gray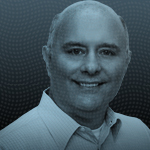 Doug Gray currently serves as Director of Enterprise Data & Analytics within Southwest Airlines' Technology Department. In this role, Doug is responsible for leading all Teams involved in Data Platform Engineering, Data Governance & Self-Service Solution Platforms, Operational & Analytical Data Tier Solutions, Business Intelligence & Reporting Solutions, Optimization & Data Science Solutions, and Data Solutions for major commercial and operations programs.
Doug joined Southwest in 2014 as the Senior Manager leading Optimization Solutions. In that role, Doug's most impactful implementation was an Aircraft Recovery Irregular Operations Optimizer, which assists Southwest's Dispatchers in reorganizing the flight schedule and Passenger flow in response to service disruptions. This optimizer has added approximately one percentage point of on time performance annually, and allows for better recovery in anticipated weather and other disruptive scenarios. Doug also implemented SkyMAX and SkySYM, a schedule optimizer and partner program that maximize profit and on time performance. Doug later rolled out the Gate Optimizer and the Enhanced Passenger Demand Forecaster, tools that analyze constraints to assign planes to specific gates and forecast Passenger loads across the system on any given day, respectively.
Prior to joining Southwest Airlines, Doug worked as Operations Research Analyst and Manager at American Airlines Decision Technologies (now Sabre Airline Solutions). He was later promoted to Director at Sabre, where he was part of the initiative to connect the company to the Internet for real-time airline bookings for the first time. As part of that initiative, he served as the Chief Technology Officer for Travelocity.com in its start-up phase, where he successfully launched the original website. In addition to running his own technology and analytics consulting company for five years, Doug has worked as a CTO & VP of Engineering for multiple early-stage and $1B+ commercial software product companies.
Doug earned a Bachelor of Science in Mathematical Sciences with a concentration in Statistics from Loyola University Maryland, a Master of Science in Operations Research from the Georgia Institute of Technology, and a Master of Business Administration from Southern Methodist University. He currently teaches Business Analytics part-time at Southern Methodist University's Cox School of Business. He is married to his wife, Sonja, and they have two sons, Nathan and Ryan. Doug and his wife volunteer for non-profits such as Habitat for Humanity and The Crisis Nursery.