Emmett Cox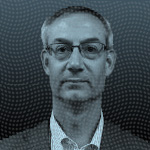 Emmett Cox is currently senior vice president of Consumer and Business Intelligence at BBVA Compass, where he is using his retail experience to help the bank develop strategic-based consumer programs.
Emmett started his career at Kmart, where he was director of database marketing and information systems. At Kmart he was instrumental in the advances in market basket analytics and database design. He is a subject matter expert on using market basket data for strategic initiatives that include store location planning, merchandise mix modeling, logistics and price optimization.
Prior to joining BBVA, he was the senior group manager of analytics and insights for Wal-Mart Financial Services, where he was responsible for developing fact-based analytics to drive insights into decisions that supported Wal-Mart merchandising and financial services and conducted work across the U.S., Puerto Rico, the U.K (ASDA) and China. Before joining Wal-Mart, he had a seven-year career with GE Money Global, where he was the retail analytics leader for Australia and New Zealand.
Emmett's most recent position within GE was Director Global Retail Analytics, where he led all Retail, Loyalty Management, Credit Card and Internet strategies. Emmett managed on-site engagements across a wide geography (Australia, Dubai, Russia, India, UK, South America, China, France, Czech Republic, US, Puerto Rico).
Emmet has spoken at numerous global Conferences and Seminars (Australia, France, Vienna, UK, Czech Republic, USA) covering topics such as Loyalty Program Design and Management, Retail Analytics, Category Management, Price Optimization and Market Basket Analytics. He has also recently published his first book Retail Analytics: The Secret Weapon.