Gwen O'Keefe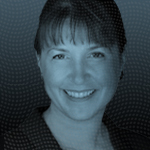 Gwen O'Keefe is the leader of GO Healthcare Strategy, a consulting firm focused on helping organizations across healthcare use data, analytics and technology in pragmatic and sustainable ways. Gwen is a physician, board certified in both Internal Medicine and Clinical Informatics, and a seasoned healthcare technology and operations leader. She brings a unique blend of clinical insight, technical savvy and business leadership based on her 20 years of diverse experience across the healthcare industry to enable the often challenging dialog between clinical, technical and operational leaders. Gwen also serves as an advisor to technology and analytics companies working in the healthcare arena, drawing on her breadth of experience to maximize their impact in solving significant healthcare challenges.
Prior to starting her consulting company, Gwen served as CMIO at Group Health Cooperative in Seattle, WA – a leader in population health management, Medicare Advantage and one of the few Medicare 5 Star organizations in the country. She led the rebuilding of the EDW and Business Intelligence division into a modern population health analytics group to meet the goals of the company. Her accomplishments also included leading development of Group Health's award winning mobile app, virtual consult capabilities, and other initiatives to use technology in pragmatic ways to improve healthcare delivery and patient and provider experience.
Gwen's prior leadership roles span the gamut of academic practice, operations, analytics and technology. She started her career as Chief Resident at Columbia Presbyterian Medical Center, and then as faculty at St. Luke's - Roosevelt Hospital in New York. She dove into the startup environment at Active Health Management (now owned by Aetna) as medical director, and then a similar role at Medco Health Solutions running RationalMed, a medical and drug safety program covering over 6 million lives for large employers such as GE and AT&T. Immediately prior to Group Health, she served as Medical Director at Froedtert Hospital and the Medical College of Wisconsin in Milwaukee.