Kyle Cheek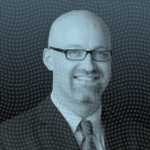 Kyle Cheek is Director of the Center for research in Information Management in the College of Business Administration at the University of Illinois – Chicago. In that capacity he is responsible for the Center's mission to develop opportunities for faculty and student engagement with the local business community to address practical problems in information management.
Prior to his current role, Kyle served in various executive roles in the healthcare industry. His expertise is centered on the application of advanced business analytics to healthcare business domain problems including healthcare informatics, payment integrity analytics, and healthcare information management. Some of his notable accomplishments include leading the definition, development, and implementation of an award-winning advanced-analytic healthcare fraud detection solution, and leading the development and execution of an advanced healthcare analytics business strategy. He is active with numerous professional organizations, both in the healthcare industry and more broadly focused on the furtherance of analytics as a business asset, and is frequently invited to provide commentary to various industry and media forums on the broader adoption of advanced analytics across the healthcare domain.
Kyle received a PhD in Political Economy from The University of Texas at Dallas in 1996.