Marc Demarest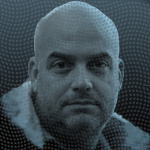 Marc Demarest is the CEO and Principal of Noumenal, Inc., a private intellectual capital consulting firm based in the Pacific Northwest and the United Kingdom.
Widely known as the father of data marting, Marc publishes and speaks regularly on topics ranging from big data, knowledge management, analytical applications and decision support systems to IT technology futures and information ethics; selections are available at www.noumenal.com/marc. He holds BA degrees in Political Science and English Literature from Bucknell University in Lewisburg, PA., and an MA from the University of South Carolina. He is a MBA graduate of Stanford University's AEA Executive Institute and the NCR Process Management Institute and is an inventor on more than dozen granted or in-process patents in the areas of data warehousing, social network analysis and e-discovery, and is writing a book on decision support systems.
Prior to founding Noumenal, Marc was Chairman and CEO of DecisionPoint Applications, Inc., the industry's first provider of packaged enterprise-scale data warehousing software for financial, human resources, manufacturing and distribution analysis. As CEO, he brought the company to market, oversaw the acquisition of the company's first 100 customers and raised $42M in three funding rounds from a variety of venture and institutional investors including British Telecom, IBM, J&W Seligman and Battery Ventures.
Marc has also held executive positions with The Sales Consultancy, Inc., a high-technology sales and marketing consulting firm based in Dallas, Texas and the United Kingdom; Atlas Telecommunications, a global supplier of value-added network services, where he was GM of the company's AFAX service bureau and AFNET global TCP/IP VAN; and Sequent Computer Systems, Inc., where he was head of Corporate Architecture and Chief Knowledge Officer.