Marie Clark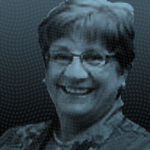 As founder of Ambient Intelligence, Inc. (Ambient) and the Ambient Consortium, Marie Clark is leading a movement in support of organizations and individuals wishing to leverage the competitive advantage of advanced analytics and position themselves for success in the business and professional ecosystems of the 4th Industrial Revolution. Marie is passionate about the value of data-driven innovation and her experience in data management, process excellence, statistics and probability, data visualization and executive storytelling allow her to successfully navigate and solve problems in the emerging data and analytic landscapes.
Retain, Train, Collaborate – Ambient is founded on the premise that Data Science is a team sport. As it becomes increasingly difficult to find degreed Data Science professionals who possess the unique array of skills necessary to solve problems using data, business data challenges can be addressed collaboratively by Data Science teams, whose skills cover the required business acumen, domain knowledge, mathematics, data management and communication.
The success of Data Science teams is dependent on the data literacy of employees at all levels of an organization. Since business acumen and domain knowledge are the most critical factors in delivering the business value of analytics, it is essential that organizations retain their precious human resources. However, as data volumes grow and the demand for analytics becomes increasingly sophisticated, organizations and individuals must evolve their skills at an accelerated pace to remain essential and relevant.
Marie received her Bachelor of Science in Business Administration from the University of Connecticut and her Master's in Education from Fitchburg State College. She has 20+ years of corporate education with General Electric and United Healthcare and 10+ year's management consulting experience with clients of all sizes and in all phases of maturity. Together, this background and experience make her uniquely qualified to lead the data literacy movement and the transformation of analytic professionals.