Mark Arshawsky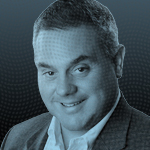 Mark Arshawsky is a highly qualified, results-oriented data guru and strategist specializing in Predictive and Prescriptive Analytics, Big Data, Data Architecture, and Enterprise Data Warehouses.
Mark is an accomplished leader, analytics consultant and solutions architect. Mark has deep industry experience in Education, Life Sciences, Health Sciences, Government, Financial Services, Utilities and Oil & Gas.
With more than 20 years of consulting experience, Mark has built and managed Business Intelligence and Analytics practices for Tier 1 consulting firms. As an expert in the Kimball data warehouse and Agile methodologies, Mark has driven the development and managed highly performing teams of resources in the deployment of dimensional enterprise data warehouses employing Rapid Data Warehouse development techniques.
With his finger on the pulse of analytics and a keen eye for strategy, Mark specializes in assisting companies as they unlock the incredible decision making capabilities of their data.