Mark Dobeck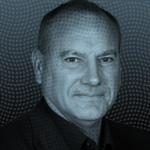 Mark Dobeck is a faculty member in the Department of Management at Cleveland State University's Monte Ahuja College of Business. Dr. Dobeck earned the Ph.D. degree at the University of Texas at Dallas. He holds a Master of Science degree in Electrical Engineering from Southern Methodist University in Dallas, TX and the Master of Business Administration (MBA) degree from Cleveland State University.
Prior to entering academia, Dr. Dobeck had more than 20-years of experience in banking and finance. He is considered an expert in business analytics, enterprise risk management, strategy and strategic management, information technology, financial derivatives, and securities trading operations. Much of his professional business experience has been international.
Dr. Dobeck co-authored the book Money, which is part of the Greenwood Series on Business & Economics. He is a member of the Project Management Institute and a certified Project Management Professional (PMP). In addition, he is a member of the Global Association of Risk Professionals and holds the Financial Risk Manager (FRM®) certification. He also serves on the Education sub-committee for the Professional Risk Managers' International Association (PRMIA) Board of Directors.