Omer Sohail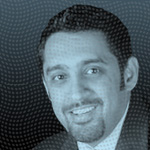 Omer Sohail leads Deloitte's Analytics and Information Management practice for Financial Services in the U.S. He has more than 15 years of IT experience, with a primary focus in enterprise information management (EIM), master data management, business intelligence and data warehousing.
Omer has developed and led Financial Services EIM practices in key consulting firms as he assisted and advised clients in information management initiatives. He is considered a thought leader on the role of data and information management in financial services and has been published on topics such as boosting performance in banking with analytics, how performance analytics can change the game in banking and how business intelligence can enhance performance in insurance. During his career, Omer has served in honorary designations such as deputy CTO of a major software company and a member of the IBM WebSphere Advisory Council. He also led a large consulting organization's assets and strategy efforts relating to financial services information management, portals and custom architectures, and has patents pending related to loan modification and workout assistance offerings.
Omer holds a Bachelor of Science in Electrical Engineering from the University of Texas at Austin.