Saurabh Swarup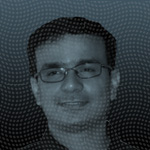 Saurabh Swarup is the Practice Leader for Healthcare Analytics and BI at Dell Services. His responsibilities include developing strategy, internal capabilities, industry partnerships, and go-to-market plan for analytic solutions and services in the Provider and Life Sciences market. He is actively involved in defining strategy and solutions for accountable care organizations (ACO). Prior to joining Dell, Saurabh worked as an Analytics and BI consultant working with large organizations for 12+ years. He has led large development teams focused on building enterprise data warehouse and analytics solutions for companies across industries including Retail, Consumer Goods, Energy, and Health Care.
Saurabh is passionate about leveraging analytics to improve health outcomes and control the costs of care. He is also very excited about the analytic opportunities unleashed with increasing collaboration between care delivery organizations, health plans, and life sciences organizations.
Saurabh has a bachelor's degree in Electrical Engineering and MBA majoring in Information Systems and Finance.