Analytics 3.0: Opportunities for Healthcare
Featuring IIA CEO Jack Phillips and IIA Research Director Tom Davenport
Back by popular demand, Tom Davenport, IIA Research Director and Jack Phillips, IIA CEO will discuss Analytics 3.0, its implications and what your organization can do to remain competitive.
The world of analytics has entered a new era as organizations shift to an Analytics 3.0 world, where they embrace the best of both traditional analytics (Analytics 1.0) and big data (Analytics 2.0).
High-performing Analytics 3.0 enterprises are making decisions at quantum speed using the powerful combination of advanced analytics set against big data. To executive leaders, this power translates into tangible impact on the business. Join Tom and Jack as they explore implications of Analytics 3.0 for healthcare organizations.
Presenter Information: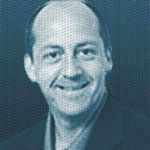 Jack Phillips is the co-founder and CEO of IIA, his sixth successful start-up venture over the past 20 years. Jack specializes in spotting emerging job functions, and building successful information publishing and research firms to help those professionals make better decisions.Prior to joining IIA, Jack held operating and founding roles at INFONXX (now kgb USA), ISI Emerging Markets (now Euromoney, PLC), CCBN (now Thomson/Reuters) and the Institute for Applied Network Security (recent private sale). Jack is a graduate of Harvard Business School and Williams College, and lives with his wife and three children in Portland, Oregon.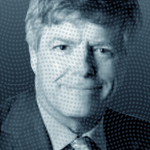 Tom Davenport guides IIA's research efforts. He is the President's Distinguished Professor of IT and Management at Babson College, and a research fellow at the MIT Center for Digital Business. Tom's "Competing on Analytics" idea was named by Harvard Business Review as one of the twelve most important management ideas of the past decade and the related article was named one of the ten 'must read' articles in HBR's 75 year history. His most recent book, co-authored with Jinho Kim, is Keeping Up with the Quants: Your Guide to Understanding and Using Analytics.