IIA's 2017 Analytics Predictions & Priorities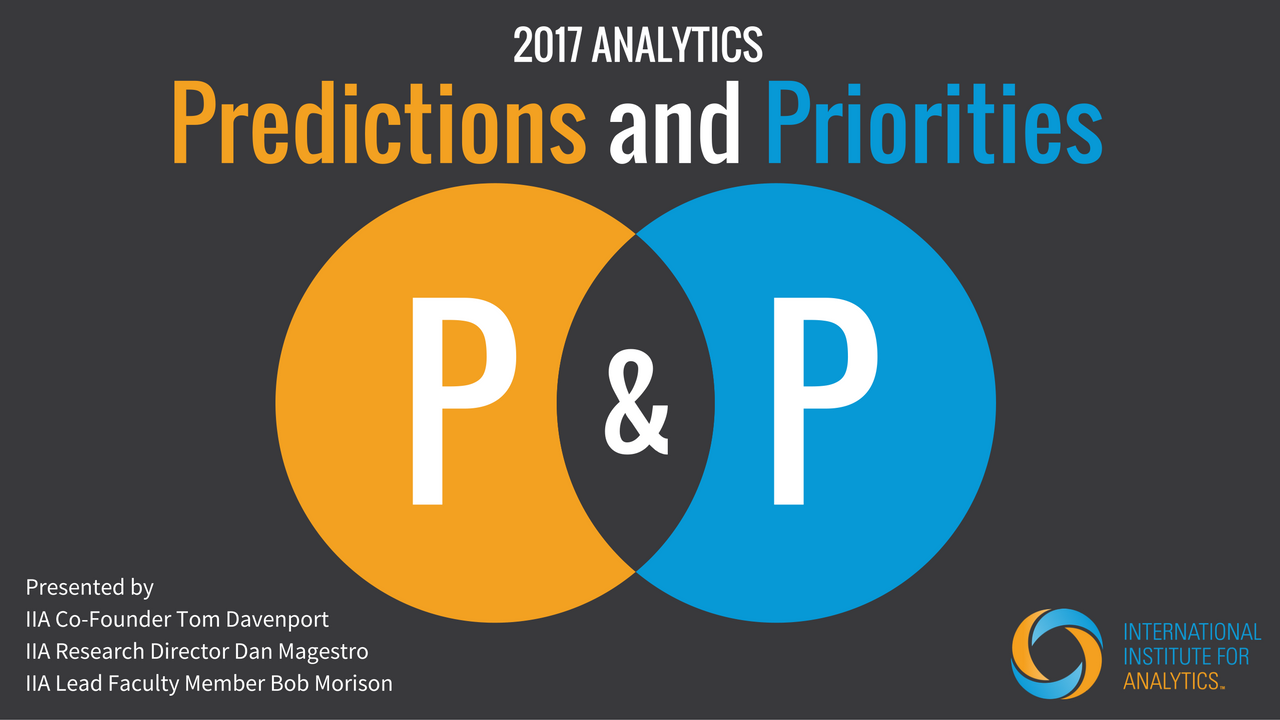 As business analytics continues to gain momentum and increase its impact on organizations, the challenges facing analytics leaders continue to evolve. While the need to establish credibility and build new data analytics teams dominated agendas just a few years ago, many organizations now focus on expanding capacity, operating more efficiently and measuring the return on analytics investment. With continuous, rapid advances in technology and automation, knowing which trends to pay attention to is more important than ever.
In this webinar, IIA Co-Founder Tom Davenport, IIA VP and Research Director Dan Magestro, and IIA Lead Faculty Bob Morison discuss the major trends and pressing priorities analytics professionals should pay attention to in 2017. Listen and learn where to focus your time, attention and resources in the coming year.