The ANNY Excellence in Analytics Award
Applications for the 2018 ANNY now open
IIA is excited to invite you to nominate your organization for the 2018 ANNY Excellence in Analytics Award. If you would like your organization's analytics project to be considered, please download and fill out the application and send it to anny@iianalytics.com. Alternatively, you are welcome to nominate another organization for consideration. Analytics solution providers and vendors are not eligible for the ANNY, but are encouraged to nominate a customer.
All applications must be submitted by August 17, 2018 and will be reviewed by a panel of IIA Experts led by Co-Founder Tom Davenport and CAO Bill Franks. The panel will ultimately select the 2018 finalists and winning recipient.
Three finalists will be notified by September 14, 2018 and invited to attend IIA's Analytics Symposium – Atlanta on October 10 where the winner will be announced. Finalists will be asked to give a brief 10-minute presentation on their project during the ANNY session at Symposium.
All applicants are encouraged to attend the Analytics Symposium and finalists will be offered two complimentary tickets for delegates from their organization.
About the ANNY Award
The ANNY Excellence in Analytics Award acknowledges companies that go above and beyond to develop advanced analytics capabilities. Since 2012, the International Institute for Analytics has presented this award each fall at our Analytics Symposium.
Selection Process
Organizations are evaluated using the following criteria:
Outcomes: Evidence of sustained, measurable success against planned targets and objectives

Ambition: Evidence of innovative and unique quantitative analytical techniques being applied

Scale: Level of coordinated internal resources to foster a meaningful, enterprise-wide analytics program

Skills: Evidence of a commitment to improving analytical skills of all user types across the enterprise

Insights: Evidence of higher quality insights and decision-making resulting in the analytical activity
Finalists – and eventually the winner – are selected after a rigorous review process conducted by IIA Faculty led by Co-Founder Tom Davenport and CAO Bill Franks.
Previous Winners
2017 Recipient: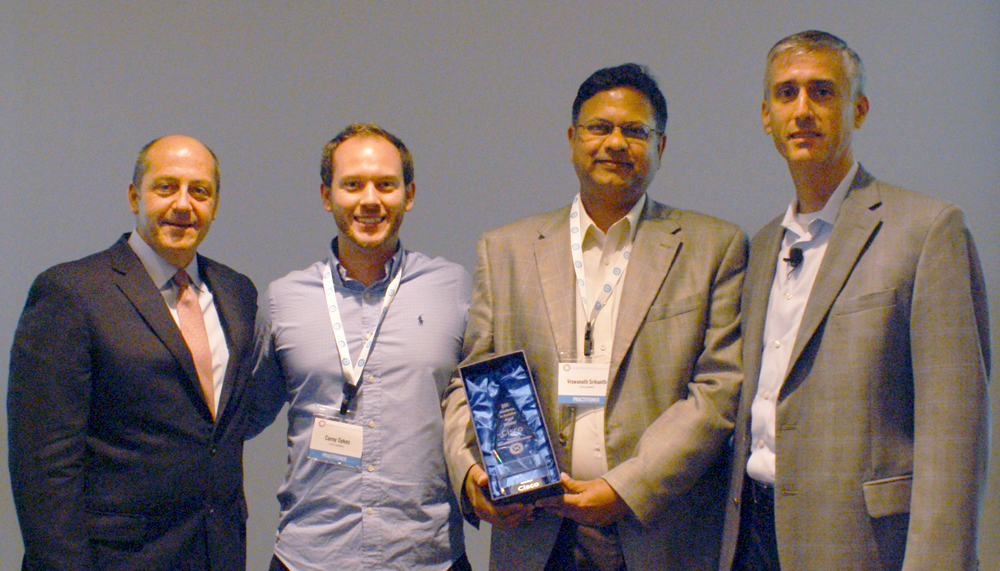 Cisco's marketing division won the Excellence in Analytics Award for its Marketing Accountability analytics initiative. Cisco marketing's analytics team guided the organization to focus on three key performance indicators tied to several core functions: customer and partner engagement, lead generation, and marketing-sourced bookings. Dashboards track the three indicators and assess performance across all of Cisco's marketing activities on a daily basis. Marketing functional teams use the dashboards to plan, execute and enhance campaigns, and senior leadership use them to optimize investments.
"Cisco's marketing analytics project stood out for its clear, measurable business impact and is a great example of well-executed change management," said IIA Chief Analytics Officer Bill Franks. "Congratulations to Cisco for its highly effective analytics initiative."
The other two finalists for the 2017 ANNY were Bank of America Merchant Services and Navistar.
2016 Recipient: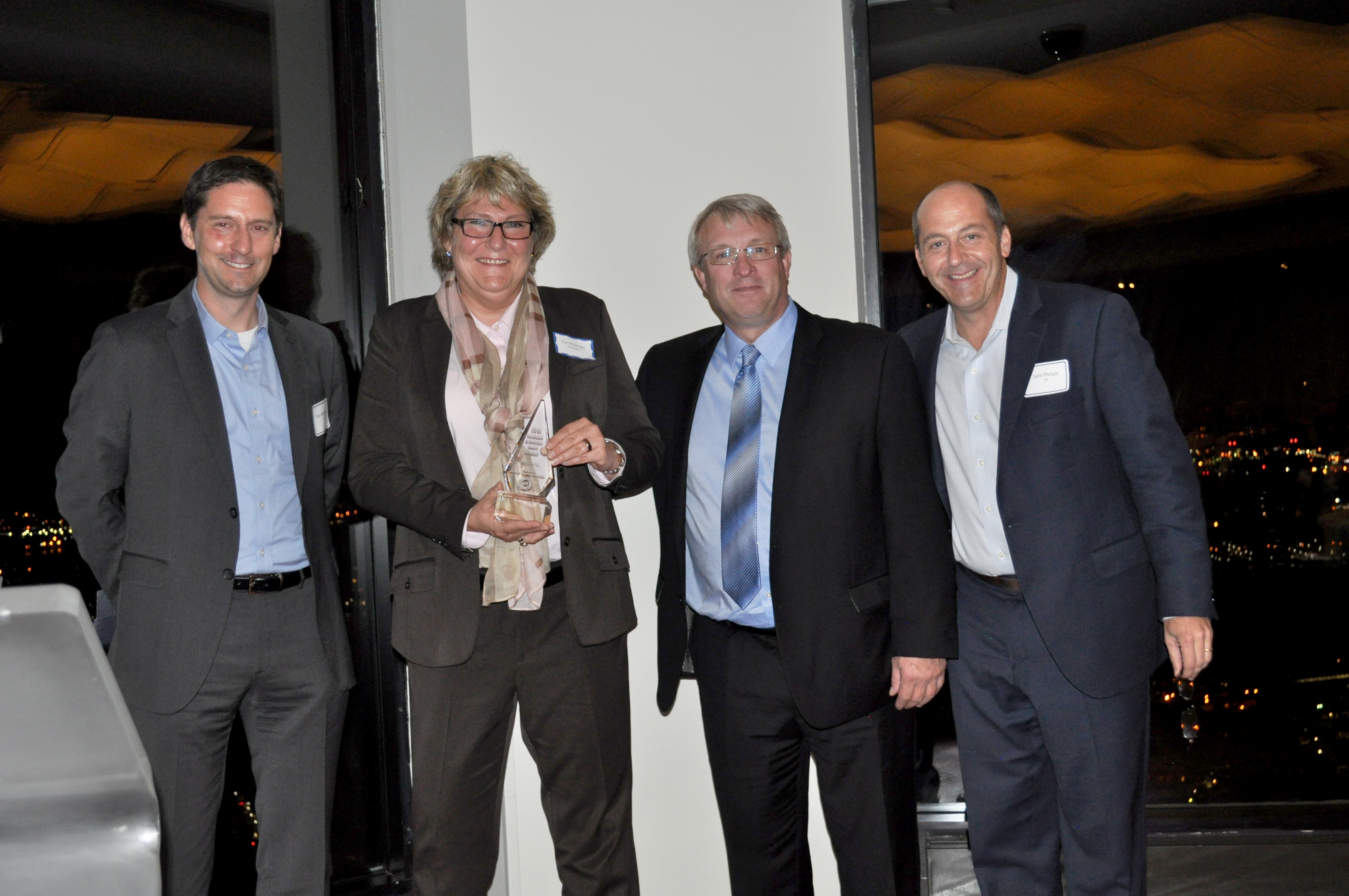 The International Institute for Analytics is pleased to announce that Caterpillar Inc. has won the 2016 Excellence in Analytics Award. Tori Rollings, Manager Assurance of Supply and Ken Masters, Information & Analysis Supervisor of Caterpillar accepted the award on behalf of their organization.
"Caterpillar's supply network optimization project is a shining example of how analytics can provide critical insights and make processes more efficient," said IIA Co-Founder and CEO Jack Phillips. "Congratulations to Caterpillar for creating such an innovative and successful analytics strategy."
Watch the video that showcases Caterpillar's winning initiative:
The 2016 Finalists for the Excellence in Analytics Award were:
Caterpillar
Hallmark
Lenovo
Owens Corning
Sydney Water
Unity Point
University of Utah Healthcare
2015 Recipient:
UPMC Health Plan was awarded the 2015 Excellence in Analytics Award for its development of The Learning Engine, a tool for surfacing and evolving the knowledge required to optimize quality of care for UPMC Health Plan's member population.
The 2015 Finalists for the Excellence in Analytics Award were:
Dignity Health
The Dow Chemical Company
Enova International
UPMC Health Plan
XL Catlin
2014 Recipient:
Ford Motor Company was awarded the 2014 Excellence in Analytics Award for its impressive work optimizing inventory management for its nearly 3,000 Ford and Lincoln dealerships in North America with its "SMART INVENTORY MANAGEMENT SYSTEM" (SIMS). SIMS uses advanced analytics to produce dealer-specific vehicle order recommendations to ensure dealers have the right number and mix of inventory to accommodate customer preferences and demand. As a result, SIMS increased annual revenue and Ford dealerships are confidently making smart and cost-effective inventory ordering decisions.
The 2014 Finalists for the Excellence in Analytics Award were:
2013 Recipients:
2012 Recipient: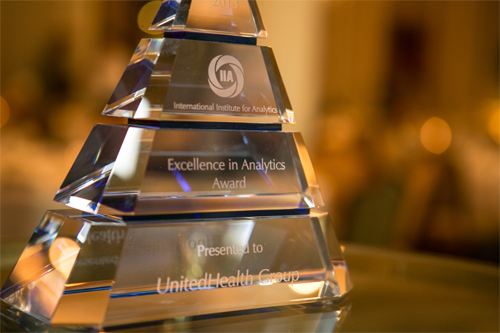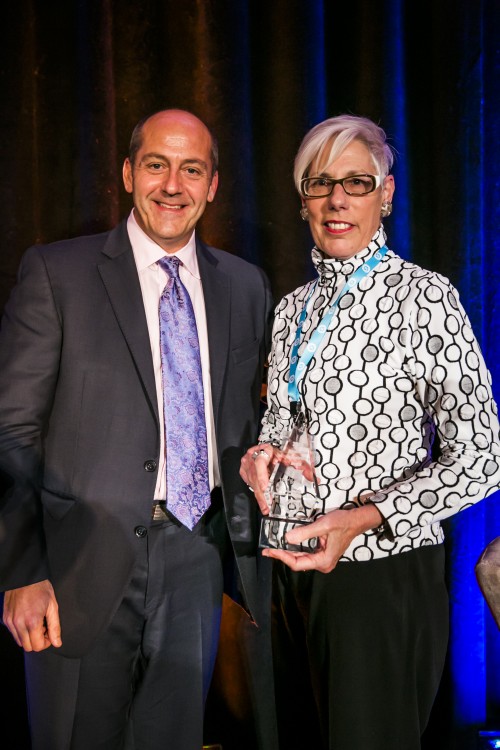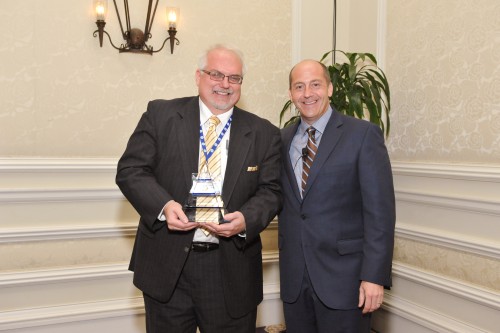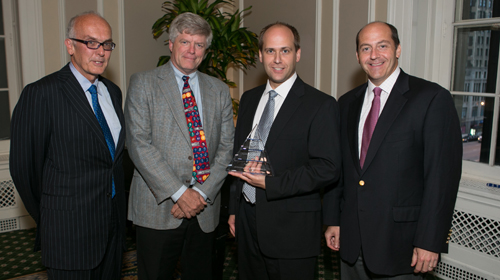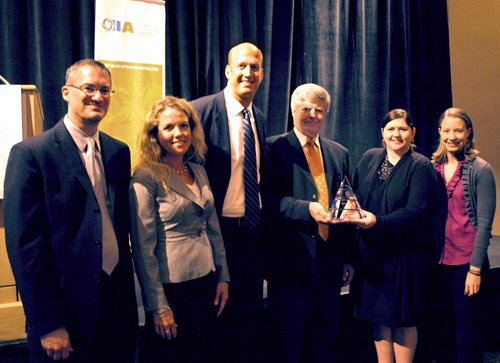 ---
Accelerate your organization's journey to analytics maturity
Get the data sheet to learn how the Research & Advisory Network advances analytics capabilities and improves performance.