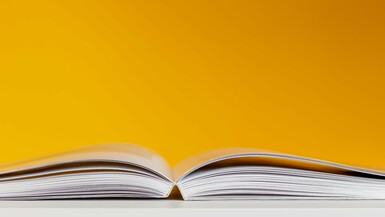 As noted in my previous post, this blog series highlights analytics success stories in the public sector with learnings and insights that can easily transfer to any company in the private sector. While the majority of analytics news headlines are dominated by the accomplishments (and sometimes errors) the Fortune 500 are making, there is some really incredible work happening in local government that is sometimes overlooked.
As data and analytics initiatives continue to gain momentum across the enterprise and more organizations move to self-service/on-demand tools and technologies to derive insight, the need for analytics training and for some organizations, basic data literacy training is becoming mission critical. But where do you start? How do you generate interest and momentum? How do you tier your trainings so that you are delivering the right information to the right audience and expecting the right return by job level and function? How do you measure success and is it really worth the effort? Upskilling, upleveling, training, democratization, and increasing data literacy are some of the terms used to describe the efforts organizations take to increase employee's knowledge on a given process, technology, or methodology. We hear this a lot at IIA as our clients strive to shift cultures to become more data driven.
In an attempt to better understand the impact of data literacy efforts, Qlik surveyed 604 global enterprise business decision makers in 10 geographies on their companies' use of data and its approach to data literacy. According to the market research report, the advantages of educating the larger enterprise is significant: "Based on the average organization size of this study ($10.7b enterprise value), enterprises that have higher corporate data literacy scores can have $320-$534 million in higher enterprise value…Improved corporate data literacy positively impacts other measures of corporate performance as well, including gross margin, Return-on-Assets, Return-on-Equity and Return-on-Sales." Qlik's Data Literacy Index revealed that the US reported the "lowest levels of both data literacy training (30%) and only 16% report that their companies "significantly encourage" employees to become more comfortable with data." So, where can one find inspiration in a training program especially if budgets and resources are limited? There is no better place to look than the public sector.
One city that experienced great success in rolling out an enterprise training program is no other than San Francisco which is where IIA's Spring Symposium will be held in mid-April. Joy Bonaguro, San Francisco's first Chief Data Officer (and now the state of California's newly appointed CDO) stepped into her role in 2014 and one of her first actions was to meet with city department heads to better understand their needs and any deficits. One topic that repeatedly surfaced was the need for training, specifically training that focused on the use of data. Inspired by the depth of knowledge and training success that was already occurring in San Francisco's Controller's Office and the City Performance Unit, Bonaguro met with leaders from that team to design a program that was both sustainable and scalable across the other departments… the Data Academy. The core tenets of the Data Academy included:
"Leverage in-house teachers: Analysts from the Controller's Office and staff from DataSF would do most of the teaching.

Keep it lean: Classes would be short two- to three-hour workshops, after which workers could return to their desks and immediately apply what they learned.

Test the waters: Data Academy would start with a few classes and scale up according to demand."

One of the first orders of duty was determining the courses to teach; Bonaguro and team scanned survey results from city employees and responses to questions about tools they desired more training in. As classes filled and waitlists grew, the Data Academy had obviously identified an unmet need and generating interest in training was not an issue. The more immediate challenge was addressing the long waitlists, identifying training rooms suitable for larger groups, and securing enough trainers to support the classes. To address these issues, additional support and funds were eventually identified and a "train the trainer program" was implemented to manage the demand as more classes were added to the Data Academy. Not only did the train the trainer program address the shortage in available trainers, but it gave those individuals professional growth opportunities. Sam Abbott, an analyst that worked on Data Academy shared the following about his experience and the impact of the academy: "a more important benefit has been the fostering of a universal language of data. Moving beyond data literacy to data fluency opens not just new avenues of communication, but new avenues of thought. As capacity constraints are eased and people are more quickly able to cycle through classes, the development of the curriculum will help codify this progression to data fluency."
To read more on the Data Academy, you can find the complete case study here. And, if you or your organization are discussing data literacy training, please reach out to IIA for more information and how we can support your organization's training efforts whether it's covering data and analytics literacy for business professionals, guidance on how non-analytics professionals can better understand working with data, or analytics by function.
So, for those of you that have a data literacy initiative in the plan for 2020, hopefully the Data Academy inspires some ideas and generates discussion on the learnings and various approaches the city of San Francisco took to train over 1,000 internal employees.
Congratulations to these recently appointed CDOs: Joy Bonaguro, California's new CDO, Jason Lally, San Francisco's new CDO, and Kristin McClure, Vermont's new CDO! Also of note, more than half of the states in the US now have a CDO.
Lise Massey is the Program Manager for IIA's Analytics Leadership Consortium (ALC) and has been with IIA for six years. The ALC is a closed network of senior analytics executives from diverse industries who meet to share and discuss best practices, as well as discover and develop analytics innovation, all for the purpose of improving the business impact of analytics at their firms. Prior to IIA, Lise spent over 10 years designing, managing, and leading media analytics programs for a diverse portfolio of clients and has experience in many aspects of program and project management, account management, strategic and tactical planning, business development, and training. Lise is a graduate from the University of Oregon.
You can view more posts by Lise here.
Follow IIA on LinkedIn, Twitter and Facebook for more updates.