Collaboration: an antidote to increasing complexity and pace of change, and catalyst for innovation
By Ty Henkaline,

Mar 30, 2017
A few thoughts on my first IIA Symposium
I recently attended my first Analytics Symposium, and I was delighted with the experience. Why? Attendees were bright, enthusiastic, and seasoned analytics practitioners. Speakers were world-class thought leaders in their respective domains. And our hosts – IIA and VMware – were gracious, thoughtful, and well-organized.
One of my favorite aspects of Symposium was the degree of collegiality attendees universally displayed. It was clear all were there to forge bonds – to unite in common purposes – and work together towards those purposes efficiently and effectively. Conversations quickly converged to mutual rapport and benefit. I left the conference with a host of new connections I look forward to working with more closely in the future. As a strong advocate of collaboration, I couldn't be more excited at the prospect.
Any good conference should leave attendees feeling energized because they gained valuable insights that impact the way they think. IIA's Analytics Symposium proved fruitful; there were several key points I was either reminded of, learned more about, or was introduced to that changed the way I think for the better. Those takeaways included:
Don't underestimate the value of collaborating with others to traverse the complexity and rapid pace of change that confronts analytics professionals. The sharing of best practices is one of the best ways to make quick progress.

Be obsessive about the customer experience. Nothing else matters if you don't get that right.

The future of analytics requires mastery of open-source tooling, cloud computing, and emerging tools and methods. Anyone who tells you otherwise is behind.

Unless you employ a narrative arc, you're not telling a story. That's important because stories are among the most effective means of explaining a process. Use the narrative arc and be as simple and succinct as possible along the way.

The "digital board room" will soon be table stakes for senior leaders – providing a full, real-time cockpit overview of current performance, predictions of future outcomes, and simulation and scenario planning tools. The digital board room of today is the balanced scorecard of yesteryear.

Several valuable best practices enable enterprises to innovate more efficiently and effectively. Examples include giving your innovation team the environment they need, separate and apart from the day-to-day doers; having a translational team ready to put what the innovation team creates into action; and refraining from trying to do too much at once. Execute in innovation tiers and stick with the j-curve that is required to get to the s-curve – even when it is tough to do so.

AI is nothing new. The methods have been around for a long time. What is new is the data that can be taken as input to do more valuable things, and the computational power that can be used to create more sophisticated models. Don't get tripped up by vendors claiming to have special AI powers.
Looking forward to the next Symposium on October 11 in Chicago…
About the author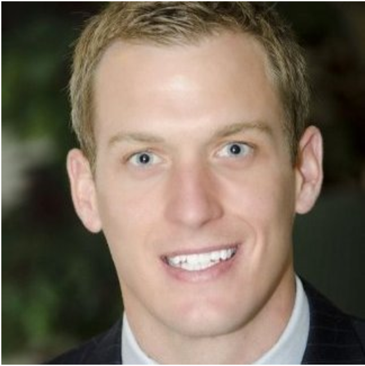 Ty Henkaline is Chief Analytics Innovator at the Columbus Collaboratory. The Collaboratory Analytics team brings its members together to share best practices, identify shared challenges, and build analytics solutions – so members can realize business value from analytics more rapidly and more cost-effectively through collaboration. Ty earned advanced degrees in statistics and psychology from Ohio State University. He has built analytics teams and solutions spanning several industries – as part of both startups and larger enterprises.
About the Collaboratory
The Columbus Collaboratory is a rapid innovation company founded by leading companies in seven different industries that delivers business value to its members through advanced analytics and cybersecurity solutions. Its unique model surfaces shared, complex challenges, and operationalizes cognitive and machine learning technologies for member companies and the broader market. This is made possible by capitalizing on the collective know-how that members, partners, and the Columbus Collaboratory possess. As a result, the company strengthens Ohio's IT and analytics workforce and secures the region's future as a national leader in technology innovation.
For more information, please visit www.columbuscollaboratory.com
---
Tags