Do Loyalty Programs Really Engender Loyalty?
By Eric McNulty,

Aug 25, 2010

I recently made a trip to London that got me thinking about loyalty programs. I stopped into Tesco, a leading food retailer, to pick up a few things and was reminded of an analytics program I helped host a couple of years back that featured a speaker from Dunhumby, the firm that works with Tesco on their Clubcard frequent purchaser program. The statistic that I remember most was that the data gathered on the 12 million or so customers then in the program resulted in about nine million individualized variations of the periodic promotional circular sent to those customers.

I thought about my food shopping here in the States. I carry a card from one of my local stores and use it regularly as it is the only way to take advantage of whatever specials are on offer. It is more convenient than clipping coupons – which I am far too disorganized to do – and does save me money. But does it make me more loyal?

Most of my household's supermarket dollars actually go to two other stores that offer no such program – Whole Foods and Trader Joe's. If they are having a sale, you get the sale price. I have never received any Tesco-style individualized communication or attention from the store for which I have a "loyalty" card (unless you count those coupons that come with the receipt – which I either don't look at or save and forget to use later) and shop there because of the store is nearer my home than the other mainstream chain. I am a regular shopper, but not necessarily a loyal one.

The same is true of the key-fob tag I carry from one of the drug store chains. I use it because it is the only way to get their sale prices (and don't tell them but I don't believe that my actual current personal information is connected to the card). I shop there because it happens to be where I have traditionally filled a prescription. I recently moved to mail-order refills and it will be interesting to see what happens to my shopping patterns. I don't feel any particular loyalty to this store – I just want to get the best deal if I happen to be there.

As to other outlets, I have refused loyalty cards from Barnes & Noble (though I participate in the loyalty program of a local independent bookseller), True Value Hardware, and many others. It is not a reflection of my opinion of the store: if my wallet gets any thicker I will risk long term damage to my sciatica nerve.

These stores are capturing data from me and lots of other customers. It may or may not be driving decisions about what to carry, what to put on sale, and the like. But are they optimizing the use of the information? Are they using it predicatively? Is it enabling better, more strategic decisions?

The airlines were the originators of these programs, American Airlines offered the first one from a national airline back in 1981, yet I believe that more frequent flyer miles are accrued through credit card purchases and other non-flying activity than actually parking one's butt in the seat of a 757. Does that demonstrate loyalty to the airline or to the card? Or simply to the reward?

I made my trip to London on British Airways (BA), an airline to which I am exceedingly loyal because they offer a daytime flight from Boston to London and the service is generally pleasant. I belong to their Executive Club program but don't fly that route enough to have earned any elite status. I was disappointed to learn that I could not get a BA American Express card as a U.S. resident (they offer one in the UK — not very global of Amex, I have to say). I am loyal to BA because they have served me well.

I know that it is exceedingly dangerous to base one's opinions on a focus group of one but it also seems that many loyalty programs have little focus and an imprecise definition of loyalty itself. Without that, it is tough to imagine devising the most meaningful analytics to measure it and predict behavior.

I was involved in the launch of the first loyalty program by a national retailer, Mark Cross – a manufacturer and seller of luxury leather goods, back in1984. The CEO was a big fan of American Airlines and knew that their program could be adapted to retail use.

He was also shrewd. He thought it foolish that anyone could enroll in American Advantage when only a small percentage of flyers were truly frequent (remember, this was before miles could be earned through credit cards and other activity – you had to fly). He insisted on a threshold of purchases in order to qualify for the Mark Cross Preferred program (at the end of the story) and then made it relatively easy to reach the first reward level. This made it less expensive to track the accounts, easier to identify meaningful trends among this valuable segment of customers, and more fruitful to communicate with them. For the customer, it also made getting into the program a psychological reward in and of itself.

The Mark Cross program was far from perfect. In fact, the company no longer exists after being acquired by Sara Lee and merged with Coach. It did, however, have a clear conception of loyalty and of the consumer behavior it hoped to influence.

Consider this less a post than an opening salvo to all of you who are involved with loyalty programs. I want to hear from you and engage in a dialog on the state of loyalty programs. I'll also be reaching out to industry experts to continue the conversation. The planned end product is a meaningful research brief for IIA members.

In the meantime, what are your thoughts? What has your experience taught you? What makes for a great loyalty program? How do you measure loyalty?
About the author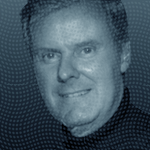 Eric J. McNulty is is a seasoned writer and speaker on leadership and management issues with particular expertise on sustainability, innovation, and leadership/talent development. He currently holds an appointment at the National Preparedness Leadership Initiative at the Harvard School of Public Health and at the RoseMont Institute for Transformational Leadership. He contributes regularly to BecomeALeader — a leadership portal. He is the co-author of Renegotiating Health Care: Resolving Conflict to Build Collaboration (Jossey-Bass, 2011), a book examining challenges for leaders in the fast evolving field of health care.
---
Tags