Finding Great Analysts on Campus
By Eric McNulty,

Jun 21, 2010

With the continued growth of predictive analytics, the need for great analysts — always a challenge — is creating a sharper war for talent. Recently, IBM announced a partnership with DePaul University in Chicago to create a center for predictive analytics and data mining and introduce a Master of Science in Predictive Analytics degree. (Note: while IBM called this the first such degree to be offered, the North Carolina State University's Institute for Advanced Analytics, established in part with funding from SAS in 2007, offers a similar MS in Analytics (MSA) degree. The University of Arizona, Stanford, and other institutions are also offering analytics-related programs.)

Emerging academic programs in analytics should help meet two needs: those of businesses looking for talent and those of students seeking a degree that brings with it good prospects for employment. It seems to be a good match as the NC State program reports that 90% of its 2010 graduates had job offers in the profession with 30 days of completing their degree work. Better yet, the average starting salary for MSA grads was greater than for MBAs (data hawks will note that there is a far greater number of institutions offering MBA programs — from the elite to the everyday — that will skew this comparison a bit).

With universities under greater budgetary pressure, programs that can attract corporate support and that will be attractive to students should have great appeal. There may be criticism that these are glorified corporate training programs as there is always a bit of tension at institutions of higher education between the pursuit of theoretical and applied knowledge — is their job to train the next generation of analytics professors or analytics professionals? This is something that business schools have wrestled with for decades.  My bet is on the practical with those looking for academic careers continuing on into PhD programs in mathematics or statistics. Look for more MSA programs to emerge.

Have you hired a grad from one of the specialized programs? Or were you in one? What has your experience been?
About the author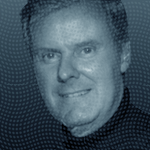 Eric J. McNulty is is a seasoned writer and speaker on leadership and management issues with particular expertise on sustainability, innovation, and leadership/talent development. He currently holds an appointment at the National Preparedness Leadership Initiative at the Harvard School of Public Health and at the RoseMont Institute for Transformational Leadership. He contributes regularly to BecomeALeader — a leadership portal. He is the co-author of Renegotiating Health Care: Resolving Conflict to Build Collaboration (Jossey-Bass, 2011), a book examining challenges for leaders in the fast evolving field of health care.
---
Tags