Hidden Advancements in Cloud Analytics
By Adam Greene,

Feb 16, 2017

IIA has been monitoring the growing momentum of Cloud-based analytics. Recent blogs and research briefs include Analytics as a Service: The "Buy vs. Build" Decision and Amazon Web Services Moves Aggressively in Big Data, BI and Analytics Services.

These highlight the availability of new, high profile services that are targeted directly at traditional analytics activities. However, there are also a number of more subtle, but very significant developments taking place that warrant monitoring.
FPGA and GPU as a Service
The availability of FPGA (Field Programmable Gate Arrays) and GPU (Graphic Processing Units) as elastic resources is significant. FPGA's have been getting a lot of press, but the evolution of the GPU landscape is more immediately impactful. Historically, you can get access to GPUs by using very large and expensive instances from the cloud providers. However, now the cloud providers are moving towards elastic-GPUs, which can be attached to almost any compute box. Before, most people would not have considered GPU's for ad-hoc analytics work because they are expensive to run and just not flexible enough. But now?
As an example, analytics practitioners can code helper modules for various statistical libraries that can run R models and flexibly take advantage of GPU resources if they are available. If the GPU is not available, they can be run on a standard CPU. As a result, you can experiment and have tremendous flexibility as well as elastically scale GPU usage as required.
The impact of cloud-available FPGA's will be huge. It will take some time for these services to be available to the masses (the tooling is still young and requires advanced expertise), but expect to see optimized database and analytics components (both open source and vendor supplied) that can help drive 10-100X improvements for many analytics activities.
Networking
James Hamilton's talk from AWS Re:Invent highlights the investment that AWS is making in its network. This investment was first highlighted in his 2014 talk as a major area of focus, highlighting that they started designing their custom networking gear in 2009. The work they are doing here is amazing, and it makes working with large datasets vastly easier. In fact, they are accelerating investment in this area, and surpassing what most data centers are capable of doing. One of the big "red herrings" we still hear around cloud hosting is that networking is "slow", "jittery" and "unreliable". Like most red herrings, these come from historical truths, but AWS is laying these issues to rest. Hamilton's points about learning and addressing the edge cases (like power outages) also points to a larger advantage of the Cloud and the applied learning's from AWS are lifting all boats in these waters.
Machine Learning
Recent improvements in Cloud-based machine learning (ML) are certainly significant, but we are likely to see a period of disillusionment before they find mainstream analytics adoption. There are too many people waving there hands about using machine learning without realizing that you can't just throw data at it and expect magical results. It will take a year or two to have appropriate tooling for mainstream analytics adoption. But keep an eye on this space, as the impact of ML will be significant.
As the mainstreaming of the Cloud continues to grab headlines, enhancements like these are setting the stage for a new wave of analytics innovation.
Recent Cloud Related Blog Posts
Recent Cloud Related Research Briefs (Available to Research & Advisory Clients)
About the author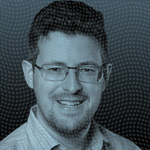 Adam Greene is the CTO of Capsci Health, where his work unites a deep background in technology, including research in computational chemistry, trading and reporting systems on Wall Street, and experience in numerous startups, with a personal passion for reinventing healthcare with data and analytics. Prior to founding Capsci, Adam was the founder and CTO of SweetSpot Diabetes Care, Inc, a healthcare company focused on improving the use of data in the treatment of diabetes. SweetSpot was purchased by Dexcom, Inc. (NASDAQ: DXCM) in February 2012, and Adam continued as CTO of the SweetSpot subsidiary through 2014. He worked as a technology Associate at Morgan Stanley and has worked with several technology startups.
Adam received a B.A. in Computer Science from Bowdoin College, with a minor in Biology.
---
Tags
A look at the year ahead in the world of analytics