The Temporality of Artificial Intelligence: Part 1
By Kathryn Hume,

Jan 23, 2018

Nothing sounds more futuristic than artificial intelligence (AI). Our predictions about the future of AI are largely shaped by science fiction. Go to any conference, skim any WIRED article, peruse any gallery of stock images depicting AI1, and you can't help but imagine AI as a disembodied cyberbabe (as in Spike Jonze's Her), a Tin Man (who just wanted a heart!) gone rogue (as in the Terminator), or, my personal favorite, a brain out-of-the-vat-like-a-fish-out-of-water-and-into-some-non-brain-appropriate-space-like-a-robot-hand-or-an-android-intestine (as in Krang in the Ninja Turtles).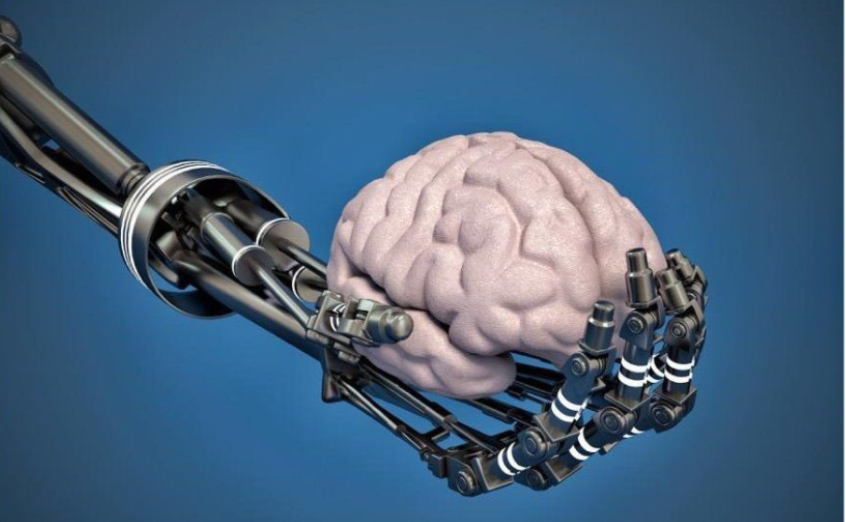 A legit AI marketing photo!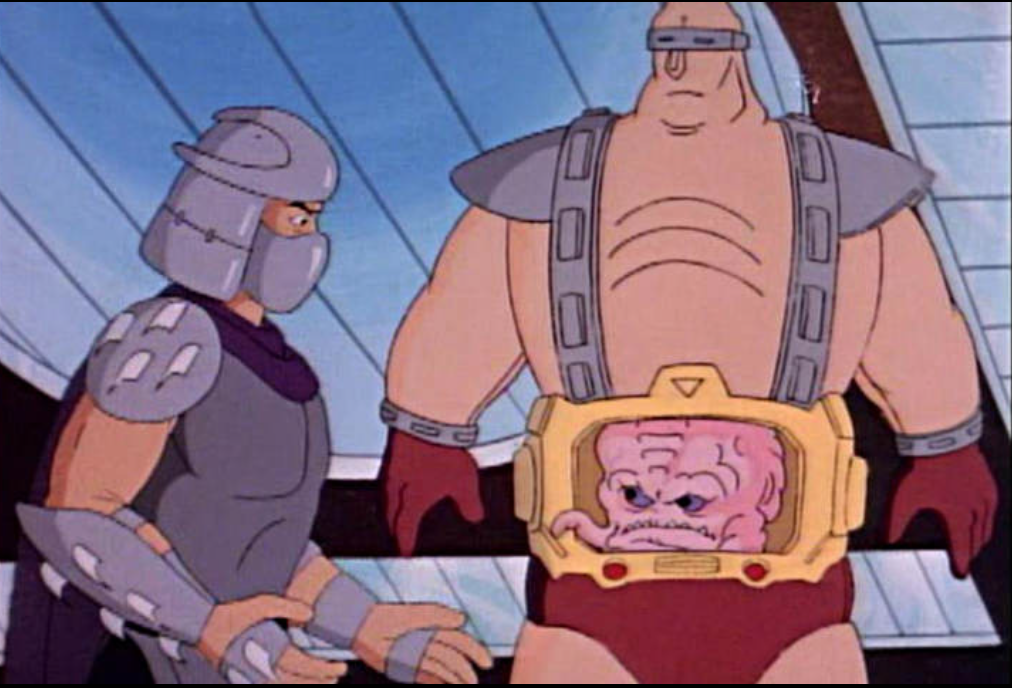 Krang should be the AI mascot, not the Terminator!
The truth is, AI looks more like this: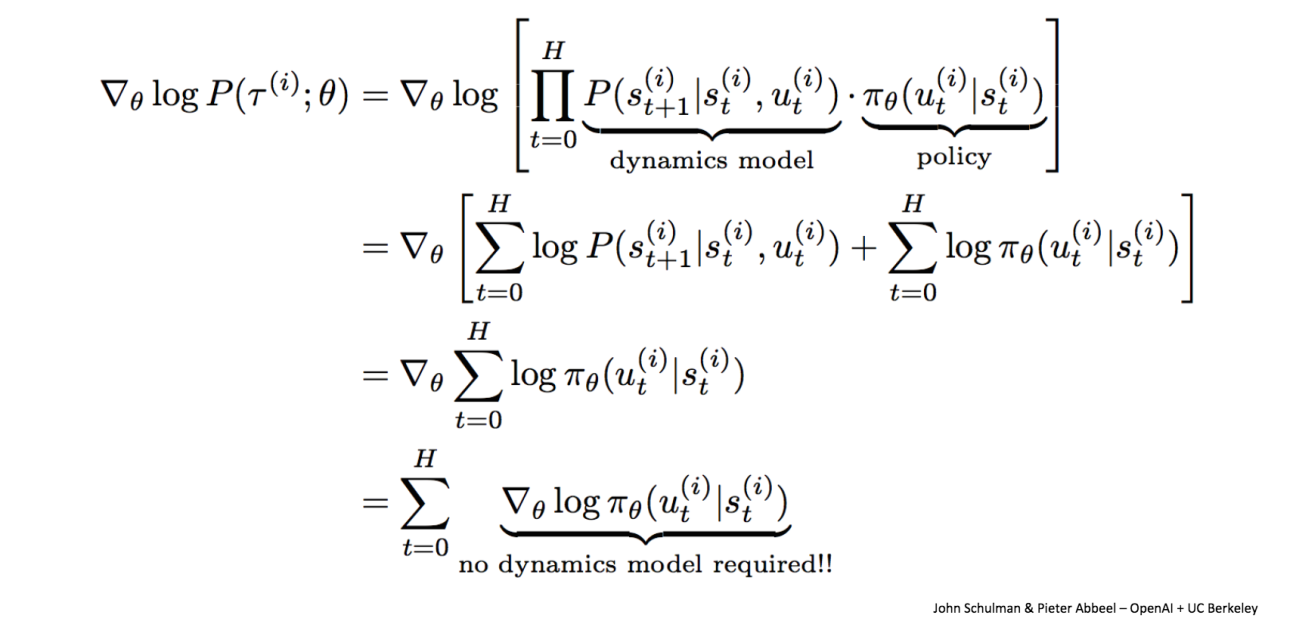 A slide from Pieter Abbeel's lecture at MILA's Reinforcement Learning Summer School. Of course, it takes domain expertise to picture just what kind of embodied AI product such formal mathematical equations would create. Visual art, argued Gene Kogan, a cosmopolitan coder-artist, may just be the best vehicle we have to enable a broader public to develop intuitions of how machine learning algorithms transform old inputs into new outputs.
One of Gene Kogan's beautiful machine learning recreations.
What's important is that our imagining AI as superintelligent robots — robots that process and navigate the world with a similar-but-not-similar-enough minds, lacking values and the suffering that results from being social — precludes us from asking the most interesting philosophical and ethical questions that arise when we shift our perspective and think about AI as trained on past data and working inside feedback loops contingent upon prior actions.
Left unchecked, AI may actually be an inherently conservative technology. It functions like a time warp, capturing trends in human behavior from our near past and projecting them into our near future. As Alistair Croll recently argued, "just because [something was] correct in the past doesn't make it right for the future."
Originally published in Quam Proxime. Learn more at http://integrate.ai
Len D'Avolio, Founder CEO of healthcare machine learning startup Cyft, curates a Twitter feed of the worst-ever AI marketing images every Friday. Total gems. ↵
About the author
Kathryn Hume is VP Product & Strategy at integrate.ai, a SaaS startup applying AI to a unique combination of social, behavioral, and enterprise transaction data to help large B2C businesses optimize customer engagement. Alongside her work at integrate.ai, she is a Venture Partner at ffVC, a seed- and early-stage technology venture capital firm, where she advises early-stage artificial intelligence companies and sources deal flow. While at Fast Forward Labs, Kathryn helped Fortune 500 companies accelerate their machine learning and data science capabilities. Prior to that, she was a leader in Intapp's Risk Practice, focused on data privacy, security, and compliance. A widely respected speaker and writer on AI, Kathryn excels at communicating how AI and machine learning technologies work in plain language. Kathryn has given lectures and taught courses on the intersections of technology, ethics, law, society at Harvard Business School, Stanford, the MIT Media Lab, and the University of Calgary Faculty of Law. She speaks seven languages, and holds a PhD in comparative literature from Stanford University and a BA in mathematics from the University of Chicago.
---
Tags
A look at the year ahead in the world of analytics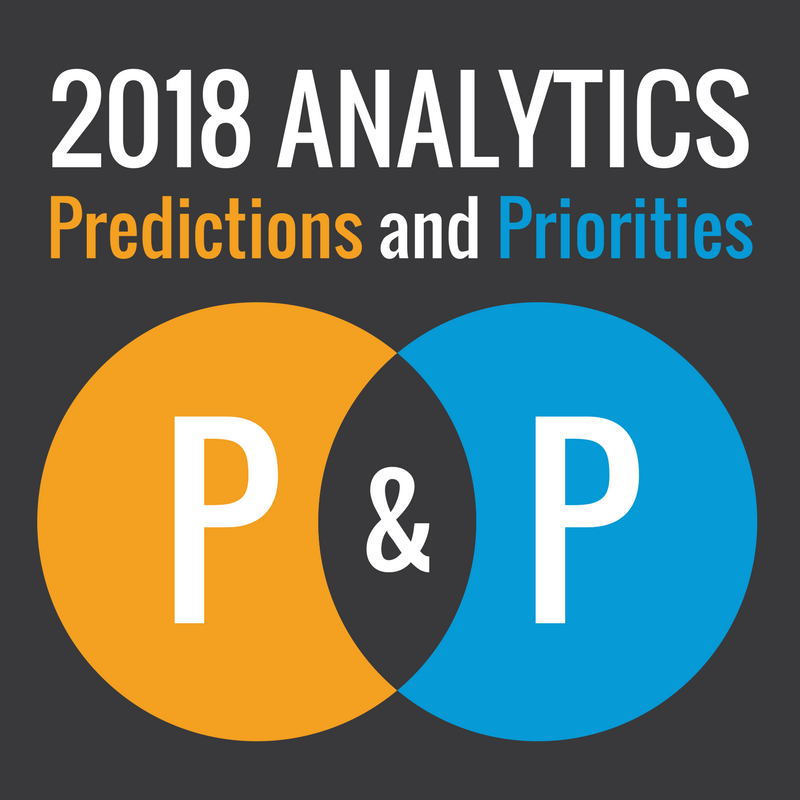 Accelerate your organization's journey to analytics maturity
Get the data sheet to learn how the Research & Advisory Network advances analytics capabilities and improves performance.