Yogi, Frost and Analytics. Take the Fork in the Road!
By Gary Cokins,

Jul 26, 2012

Experienced and successful analysts have a combined personality of the deep thinking poet Robert Frost and the retired New York Yankees baseball star Yogi Berra:
Robert Lee Frost (1874-1963), an American poet and recipient of four Pulitzer Prizes is well known for his narrative poem "The Road Not Taken" with its familiar and famous two sentences, "I took the one less traveled by. And that has made all the difference."
Yogi Berra is a Baseball Hall of Fame catcher, noted for his verbal gaffes and malapropisms such as, "It ain't over till it's over," "I really didn't say everything I said," and "Baseball is ninety percent mental and the other half physical."
Yogi once said, "When I got to the fork in the road, I took it."
Don't laugh too quickly. Think twice. Did Yogi mean that he did take one of the two paths? Or did he mean that he ultimately explored the second path after going down the first one awhile?
What kind of analyst are you? Frost or Berra?
The Robert Frost-type analyst has the courage to take risks. They think counter-intuitively. When they establish a hypothesis to test, they do not always start with an obvious one.
Here is an example: Health care in the USA is facing huge pressure. Research reveals that 30% of patients admitted through a hospital's emergency room are re-admitted within 30 days. The analyst's goal is to provide health care professionals insights to reduce the 30%. Where should their hypothesis start?
A possible way is to check if the age, weight, or residence location (zip code) is a factor leading to re-admittance. The contrarian analyst (road less traveled) will think deeper. The findings of experienced researchers in health care revealed that the dominant traits of the re-admitted 30 % are (1) their emergency visit was longer than 14 hours, and (2) the term "fluids" was captured in the patient's medical records.
The Yogi Berra-type analyst may be less counter intuitive than the Frost-type analyst and more cautious and patient, exploring more options. They consider a multi-pronged hypothesis approach (forks in the road) and sequence tests and experiments as they mine the data. Being Berra-like, they might err in their initial premise, but there is little harm. Each step in analytics sheds a little light.
As an example, the digital marketing team of Capital One, the credit card company, is shifting their focus from direct mail to social media marketing. Capital One is known for their many experiments with changing demand generation messages and then tracking new sales from each component of their media plan. Now they have broadened their view of customers and prospects to a digital one, to understand the best ways to provide the tailored information that customers need to make informed decisions. But they continue to test-and-learn to maximize their marketing budget. By being persevering, experienced analysts strive to eventually create the insights to solve problems or exploit opportunities.
What are the characteristics of deep analysts?
At some level we are all analysts. Life is an endless series of problem solving episodes and making choices. We are not novices at being analytical, but there are traits of analysts whose daily job is to analyze. Marketing analysts determine how to improve sales of products and services and to get insights into customer behavior. Financial analysts determine how best to deploy resources to achieve an organization's goals. Medical analysts search for cures of diseases. There are types of analysts in every field.
I am not sure what key traits differentiate exceptional analysts from average ones. I speculate that having substantial curiosity is a fundamental one. Their life is not a mission but rather more of an adventurous voyage to understand why things behave the way they do. Exceptional analysts infect others with enthusiasm. Their curiosity leads to imagination. Imagination considers alternative possibilities and solutions. Imagination in turn sparks creativity.
What I do know is analysts are special and becoming increasingly important as the world speeds up, volatility increases, and the margin for error becomes thinner.
About the author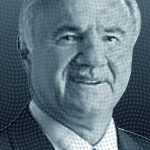 Gary Cokins (Cornell University BS IE/OR, 1971; Northwestern University Kellogg MBA 1974) is an internationally recognized expert, speaker, and author in enterprise and corporate performance management (EPM/CPM) systems. He is the founder of Analytics-Based Performance Management LLC garycokins.com. He began his career in industry with a Fortune 100 company in CFO and operations roles. Then 15 years in consulting with Deloitte, KPMG, and EDS (now part of HP). From 1997 until 2013 Gary was a Principal Consultant with SAS, a business analytics software vendor. His most recent books are: Performance Management: Integrating Strategy Execution, Methodologies, Risk, and Analytics and Predictive Business Analytics. Gary is also a member of the IIA Expert Network.
---
Tags