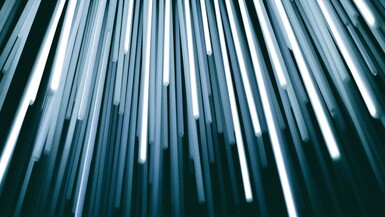 Every now and then an opportunity comes along that you just can't pass up. One such opportunity that fell into my lap was when O'Reilly media reached out to me to see if I was interested in partnering on a collaborative book on the ethics that surround data science. For those who know me and follow my work, they have seen me calling for more focus on ethics for several years. I've written blogs and papers on the topic, I've given many conference presentations on the topic, and I've had countless discussions with clients as well. What I've found is that the vast majority of the examples where something unethical occurred with analytics and data science were not driven by anyone operating with bad intent. Rather, it is usually a case where the ethics of the situation simply weren't thought through well enough, if at all.
O'Reilly's proposition was something new and different. Instead of asking me to write an entire book from my perspective, they requested that I curate a book comprised of blog length opinions provided by others in the analytics and data science community. 97 opinions to be exact, as O'Reilly has a "97 Things" series of books that provide 97 viewpoints on a variety of topics. The result of the effort is the upcoming book 97 Things About Ethics Everyone In Data Science Should Know. You can find it on Amazon here. It is targeted for official release in late August or early September.
What was so fascinating about this project was the wide range of submissions that we received. While some submissions covered expected territory, others discussed things in ways that I had not seen before. It was a terrific learning process for me as I went through and made the hard decisions about which pieces got into the book and which pieces did not. What impressed me most was the high quality of the pieces submitted. It was obvious that people really organized their thoughts and took time to tune their pieces to be effective. This will be evident to readers as they work through the content.
So, who's opinions are in the book? A wide range of people across business and academia. People from organizations ranging from Google, to eBay, to University of Georgia, to Bain Consulting, to Hitachi Ventara, to Cox Enterprises, to the Ethisphere Institute, to Booz Allen Hamilton, to Northwestern University are included. There are also pieces from solo practitioners, employees of small companies, and even students.
Readers will find a wide range of opinions and writing styles within the book. That was intentional. To the extent that two entries have conflicting views, it provides an opportunity for readers to ponder which view they find more compelling and why. The book is not intended to tell readers precisely what is and isn't ethical. Rather, the book provides 97 perspectives from others in the community so that readers can continue to refine their own ethical guidelines.
The book is organized into seven sections based on themes. These themes range from Foundational Ethical Principles, to Ensuring Proper Transparency & Monitoring, to Case Studies. Some of the interesting pieces that can be found in the book include:
Unbiased ≠ Fair

"Ethical" Is Not A Binary Concept

Ethics As A Competitive Advantage

The Truth About AI Bias

Algorithmic Impact Assessments

Make Accountability A Priority

Should Data Have Rights?
If there is one takeaway from this book it should be that you can't wait for someone else to take the lead when it comes to ensuring that your analytics and data science activities are ethical. You must step up and help take the lead yourself! Be intentional about considering ethics every day and you will sleep well at night while protecting the integrity and reputation of both yourself and your organization
Derived from an article originally published by Machine Learning Times
Originally published by the International Institute for Analytics
Bill Franks, Chief Analytics Officer, helps drive IIA's strategy and thought leadership, as well as heading up IIA's advisory services. IIA's advisory services help clients navigate common challenges that analytics organizations face throughout each annual cycle. Bill is also the author of Taming The Big Data Tidal Wave and The Analytics Revolution. His work has spanned clients in a variety of industries for companies ranging in size from Fortune 100 companies to small non-profit organizations. You can learn more at http://www.bill-franks.com.
You can view more posts by Bill here.