Improve Analytics Performance
IIA helps enterprises make the transition to data-driven decision-making and advanced analytics by improving the capabilities and effectiveness of their analytics teams.
The Latest From IIA
IIA releases a steady cadence of blogs, podcasts, webinars and original content featuring our unique, practitioner-focused perspectives and insights. Here are the latest releases from IIA.
Register now for our upcoming webinar with Metric Insights, "Applying Data Governance 2.0: Best Practices to Business Intelligence Governance".
After a long, difficult analytical project is completed, how you deliver and position those results is as critical to success as all of the work done to get to the results. I've written in the past about not saying too…
The Excellence in Analytics Award (the "ANNY") recognizes data and advanced analytics teams who have made profound changes on their organizations by applying advanced analytics to the most pressing and impactful business problems. Each year,…
Services
Establishing a successful analytics function requires investment in talent, data, leadership, tools, platform, and culture. Work with us to find efficient, individualized solutions to the many challenges that arise on the path to analytics maturity.

IIA services provide analytics strategy, expertise and measurement, to create successful analytics capabilities and deliver maximum return.
View IIA Services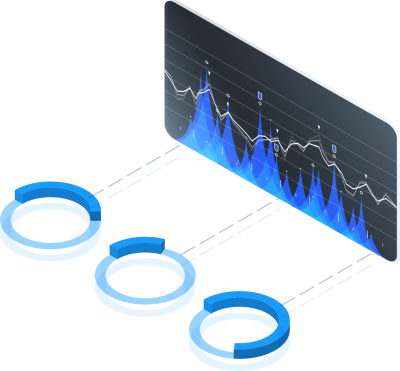 Access to the Best Analytics Experts
IIA's Expert Network is fully available to clients to share years of knowledge and experience across the full spectrum of data and analytics, and includes analytics thought leaders, practitioners, executives, data scientists, data engineers and others.
IIA services a wide range of clients across multiple industries. IIA's innovative approach allows us to service individual industries while leveraging the best practices and advances across all industries.
Healthcare
Improving patient care and increasing staff efficiencies are just some of the outcomes of a strong analytics organization. Our healthcare clients have been able to see drastic improvements in staffing, patient services all while maintaining patient privacy through analytic solutions we have helped them implement. See where we can help you grow today!
Media & Entertainment
If you could predict market trends and the spending thresholds of your target consumer - how would that change your business? We have helped our media and entertainment clients use analytics to better forecast sales and peak spending trends to help them grow their business.
Financial Services
In an industry that has ever evolving regulations, having processes and people in place to adjust to change is imperative. We have the research and experts to help coach your analytics team on how to build strategies around change. Let us show you what we can do for your team.
Retail
Understanding your buyers behavior and trends are no longer a nice to have but a must to have to stay competitive in the market. We at IIA help our retail and consumer product clients build the teams they need to maintain their competitive advantage. Let us help you improve your analytics organization today!
Manufacturing
When success is heavily reliant efficiencies and lean operations, knowing when you might face a disruption in the process saves resources, time and money. The manufacturing clients we serve have gained valuable insight and support within their analytics organization. They have helped forecast issues, prevented shutdowns and improve lean efforts. Learn how we can help your teams improve!
Transportation & Logistics
Pricing increases can change quickly in the world of logistics and transportation and if those price changes aren't socialized fast enough to clients, the company will be eating those fees. We have helped analytics teams build models to forecast pricing changes and methods to share those changes. Let us show you how we can help your organization!