Comprehensive Analytics Maturity Diagnostic Tools With Actionable Insights
Building an effective enterprise analytics capability is critical to competing in today's markets, and benchmarking the implementations of your data and analytics strategies is crucial to ensuring you are making meaningful progress on your investments.

Why is it so difficult to build an effective analytics capability? Competing on analytics requires fundamental changes across the entire organization. Companies must create a data-driven culture, leaders need to develop new skills, legacy processes need to be changed and organizational inertia must be overcome.

The International Institute for Analytics (IIA) is the industry's leading source of analytics assessment services for companies strengthening their data-driven decision-making and advanced analytics. IIA's analytics maturity assessment family is designed to address these challenges, and provides analytics leaders with unique, valuable and actionable insights for improving analytics capability within their organization.
Download the brochure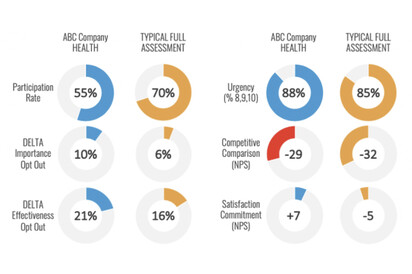 Do you know if you are as analytically mature as your competitors?
IIA's interactive tool can calculate your analytics maturity in just a few minutes.
Three Critical Organization Layers, Three IIA Assessments
Comprehensive Diagnostic Tools With Actionable Insights for Improving Performance
IIA analytics maturity assessments are uniquely designed to help organizations to measure the effectiveness of their capabilities and improve their performance.

Comprehensive
IIA assessments collect an unparalleled level of quantitative and qualitative data. IIA's holistic approach gives organizations a complete picture of how well analytics are understood and used at the enterprise level, at the analytics team level, and for your analytics professionals.

Actionable
IIA assessments provide actionable insights and a prioritized set of recommendations to help clients leverage their strengths and address the weaknesses holding them back. Proven best practices for building analytics capabilities are also included.

Repeatable
IIA assessments are designed to be repeatable and used on an annual basis. Multiyear subscription options allow you to track your organization's progress, demonstrate the value of your analytics initiatives and ensure future investment.

Data Driven Experience
IIA has conducted more than 25,000 surveys across 230 plus companies. Our industry-leading analytics maturity and capability data set gives us the ability to make meaningful comparisons within and across industries.

Unbiased
IIA assessments are not a vehicle for selling software, hardware, outsourcing or implementation services. The sole purpose of our survey and reporting is to help companies get real business results from their data by getting better at analytics.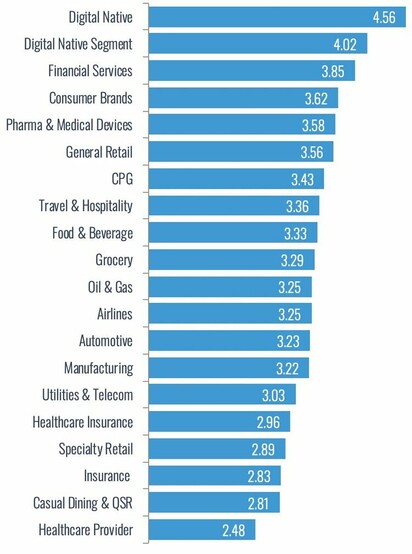 Learn more about analytics maturity across industries with a free research brief
Learn more about what Analytics Maturity and the DELTA Plus Framework are with a free research brief by 
Tom Davenport
---
Launch Our Free Analytics Maturity Tool
"Investing in Analytics needs to go beyond technology to drive business value."
To find out more about IIA's Analytics Assessments or to schedule a consultation, please contact us here or email ama@iianalytics.com.