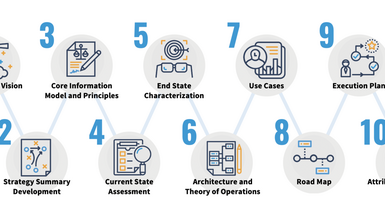 The growth of data itself, and more importantly the growth in the demand for better decision-making with data, means that a comprehensive data strategy is no longer a nice to have.
You need a data strategy. It needs to address questions about how to improve the availability, timeliness and quality of data, in that order of priority.
To help create a comprehensive data strategy without devolving into a "boil the ocean", career killing exercise, we created a 10 Step Framework, which we summarize in this eBook.