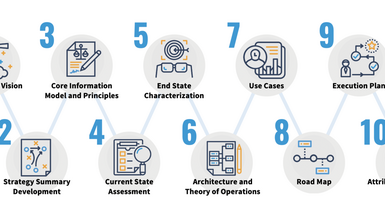 A Comprehensive Data Strategy is Not Optional

The growth in the demand for better decision-making with data means that a comprehensive data strategy is no longer a nice to have. You need a data strategy. It needs to address questions about how to improve the availability, timeliness and quality of data, in that order of priority.
Download this eBook now to get actionable recommendations, including:
Context and vision for data strategy must reflect business needs

Specific objectives must include scope, rationale, and benefits

How to develop a framework to evaluate where you are now and qualitatively assess your end state

Tips to plan your architectural moves and modify business benefit-delivering use cases if needed
Full clients of IIA also have access to a comprehensive research brief with actionable insights. Clients also have direct access to the experts, thought leaders, and practitioners that developed this framework.