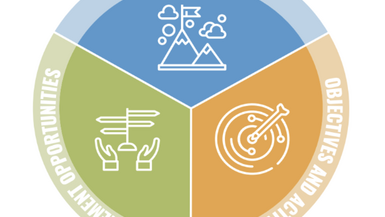 A Community of Practice (CoP) enables individuals to come together to work towards a common goal. Here are just a few reasons a CoP is worth considering:

To improve analytics activities within an organization by tapping into the energy and passion of individuals around topics, ideas, skills development, and knowledge sharing
To increase opportunities for employees to collaborate, especially across roles and functions
To share and communicate challenges, successes, new approaches for problem-solving, and discover innovative ideas and solutions
To identify unknown pockets of analytics use and expertise
To align activities to a corporate pillar or goal, creating additional attention and effort to a key priority
This ebook provides some key takeaways on how to establish a CoP within your organization and why it might be an important activity to consider as an analytics leader. The full Client Only IIA Research Brief goes into greater depth on all topics illustrated in the eBook.
Related Links
Read the "Creating an Analytics Community of Practice" Blog