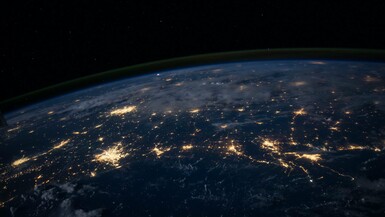 Here is a roundup of interesting sites, resources and articles from around the web, curated by IIA. Follow us on Twitter (@iianalytics) and LinkedIn to receive instant updates on IIA content and curated content as it becomes available.
Featured Article from Analytics Leadership Consortium Newsletter
Each month, IIA's Analytics Leadership Consortium (ALC) publishes a newsletter featuring reviews of timely and relevant 3rd party articles. Here is one of the articles highlighted in April's newsletter.
Can Analysts and Statisticians get Along?
IIA's article summary
The job description and expectations of a data scientist can vary wildly and be a bit ambiguous company to company, but this author draws a line in the sand on how analysts, statisticians, and data scientists should view their work and divvy up responsibilities. In short: "While analysts specialize in quickly exploring your tangled mess of a dataset, statisticians focus more on inferring what's beyond it…Those who know how to do both and also have ML/AI expertise I call data scientists."
IIA Recommendations:
● If you have observed any animosity or confusion on roles and responsibilities amongst your data scientists, review this article and some of the key takeaways regarding roles and ways to increase collaboration within your team.
● Conduct a team assessment (can be an informal evaluation) to determine if there are any role stereotypes occurring within your team that may be causing angst. Talk to your team and see if any position profiles need to be better clarified and/or updated.
● Create opportunities for your different team members to highlight the work they're doing so that they can learn from one another and appreciate the unique skillsets of each role.
Featured Articles
Enduring Techniques from Thoughtworks Radar (Thoughtworks)
A great overview of flexible and dynamic IT capabilities including Agile, DevOps, Lean, continuous delivery and Cloud development. Provides a good outline of IT capabilities that every enterprise should have.
If AI's So Smart, Why Can't It Grasp Cause and Effect? (Wired)
Deep-learning models can spot patterns that humans can't. This Wired article discusses how cause and effect still escapes today's AI.
Competing on Analytics (HBR)
Tom Davenport's original 2006 HBR article outlines the areas - leadership, culture, technology - where companies still struggle 14 years later.
Featured Resources
Toward Data Science is a great Medium site with a wide range of articles covering data science, ML, programming, visualization and more. Our featured ALC Newsletter article is from this site.
A great resource for tracking emerging technology trends with guidance to hold, assess, trial and adopt based on the insights of 20+ experts.
Visual Introduction to Probability and Statistics
Awesome interactive graphics and visualizations that illustrate statistical and analytics concepts from SeeingTheory and Brown University. A great refresher for analytics experts while accessible to business partners.
COVID19 Resources and Articles
Looking for COVID19 testing data? The COVID19 Tracking Project is gathering data from public and private testing facilities across the US with datasets available for download.
Alternative data sources for economic indicators of business trends in COVID-19 era.
The Impact Of COVID-19 On U.S. Brands and Retailers
A good overview from a retail strategist speculating on how consumers might be different on the back end of the pandemic. And, while right now speculation is an ok start, analytics leaders need to build speculation into robust scenarios.
Featured Blog Series
Brian O'Neil - Designing for Analytics
Brian O'Neil has presented at IIA Symposium and is an IIA expert. His blog series and podcast provide insights on how to apply product thinking to analytics-oriented products and solutions.
About IIA
IIA is the industry's leading source of insights and advisory services for companies transitioning to data-driven decision-making and advanced analytics. IIA continuously seeks out insights, information and experts to elevate our client's and our community's analytics expertise through two service lines. IIA's Research and Advisory Network (RAN) provides clients with access to the world's largest analytics-focused expert network; a resource designed to accelerate analytics teams' progress against their projects and initiatives. IIA's Analytics Leadership Consortium is a closed network of analytics executives from diverse industries who meet to share and discuss best practices, as well as discover and develop analytics innovation, all for the purpose of improving the business impact of analytics at their firms.
Follow IIA on LinkedIn, Twitter and Facebook for more updates.