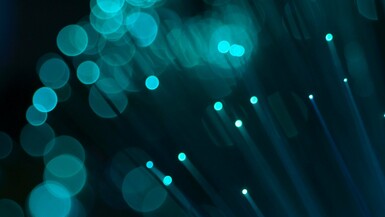 Here is a roundup of interesting sites, resources and articles from around the web, curated by IIA. This month's edition includes great articles on product thinking, analytics teams, COVID19 forecast models and robotic process automation. Follow us on Twitter (@iianalytics) and LinkedIn to receive instant updates on IIA content and curated content as it becomes available.
Featured Article from Analytics Leadership Consortium Newsletter
Each month, IIA's Analytics Leadership Consortium (ALC) publishes a newsletter featuring reviews of timely and relevant 3rd party articles. Here is one of the articles highlighted in a previous newsletter.
Don't Democratize Data Science
IIA's article summary:
This article gives a somewhat contrarian, but accurate, view of the fallacy of thinking data science can be fully automated. It discusses how automated tools still require understanding of what is happening beneath the tool if one is to do proper data science. A good discussion is included about how automated tools can give people a false sense of competency.
IIA Recommends:
Make sure that your team understands the difference between automating something they know how to do and using automation to avoid an understanding of how to do it.

Monitor who is using automated data science tools in your organization to ensure that there are not people using them that really should not be.

View automated modeling tools as a way to enhance the productivity of experts as opposed to a way to avoid needing expertise!
Featured Articles
Your Business Is Too Complex to Be Digital (MIT Sloan Review)
For most established companies, it is more likely that operational deficiencies, rather than lack of strategic thinking, will stymie their ability to compete digitally. This article explores this challenge and includes several recommendations.
Why You Should Care About Robotic Process Automation (O'Reilly)
A good look into what robotic process automation (RPA) is, why it matters, and why it's garnered so much recent interest. Includes some great RPA do's and don'ts.
Walmart Employees Are Out to Show Its Anti-Theft AI Doesn't Work (Wired)
This article highlights the challenges of implementing AI at scale and the challenges from unanticipated events like COVID19.
Product Thinking vs Project Thinking (Product Coalition)
Applying product thinking to analytics is hard. One of the biggest challenges an analytics leader will face (or an organization for that matter) is trying to elevate thinking and culture from a project level to a product level. This article looks at the problem from a product manager's perspective, but still applicable to analytics.
Getting Your Analytics Teams Right! (Toward Data Science)
This entertaining article reviews five necessary roles for a successful analytics team - 1.) The Connector, 2.) The Wrangler, 3.) The Detective, 4.) The Artist and 5.) The Automator.
AI 50: America's Most Promising Artificial Intelligence Companies (Forbes)
Forbes partnered with venture firms Sequoia Capital and Meritech Capital to create their 2nd annual AI 50, a list of private, U.S.-based companies that are using artificial intelligence in meaningful business-oriented ways.
6 Trends Framing the State of AI and ML (O'Reilly)
A review of O'Reilly usage data shows continued growth in AI/ML and early signs that organizations are experimenting with advanced tools and methods.
Why You Sometimes Need to Break the Rules in Data Viz (Medium – The Economist)
This article features best practices help us to avoid common pitfalls in data visualization and why sometimes you shouldn't follow the rules.
Watson's Creator Wants to Teach AI a New Trick: Common Sense (Wired)
Good article on Elemental Cognition's mission is to teach AI common sense, to get it to understand the meaning behind why something is happening and make logical decisions.
In Lockdown, Mathematicians Crack a Stubborn Geometry Riddle (Wired)
Interesting and detailed article showing how two mathematicians worked to solve a century-old unsolved geometry question.
COVID19 Resources and Articles
Data Science, Quarantined (MIT Sloan Review)
Very insightful article by Tom Davenport and Jeffery Camm on the impact of COVID19 on analytics, machine learning and AI including four influences on analytics investment in 2021.
Accelerating Analytics to Navigate COVID-19 and the Next Normal (Mckinsey)
A good overview of how organizations are standing up analytics capabilities in a matter of weeks to inform business responses to COVID-19 challenges and prepare for the future.
Is Your Marketing Strategy Based on the Right Data (Harvard Business review)
A good review of the how COVID19 and economic disruption are impacting the data that marketers can leverage.
Where the Latest COVID-19 Models Think We're Headed — And Why They Disagree (FiveThirtyEight)
This site from FiveThirtyEight is tracking the leading COVID19 pandemic models.
This is a great resource for COVID19 forecast data and includes a nice visualization tool.
Featured News and Information Sites
This Medium web site features provocative articles on technology trends including AI, ML, social networks, the Silicon Valley and more.
The site from O'Reilly Media features latest trends across a range of interesting topics including AI, ML, IT and innovation.
Billed as "the voice of enterprise and emerging tech", SiliconANGLE covers AI, Big Data, Security, Cloud and other technology trends with a unique perspective.
Featured Resources
Top 9 Data Science certifications to know about in 2020 (Toward Data Science)
A review of 9 online data science certifications. Programs covered include Tableau, IBM, HarvardX, Coursera, SAS and Amazon.
A comprehensive list of 19 AI books to read in 2020. Includes synopsis of each book and links to more information.
Open Data Science features articles on data science topics including platforms, Data Ops, AI, ML, visualization and more. They also hold conferences and events.
Featured Blog Sites
This is blog site for Louis Columbus, a frequent Forbes contributor. This blog is dedicated to tracking the latest economic, technological, and social innovations impacting how companies use software to connect with and serve their channels and customers. Good insights on cloud computing and AI.
About IIA
IIA is the industry's leading source of insights and advisory services for companies transitioning to data-driven decision-making and advanced analytics. IIA continuously seeks out insights, information and experts to elevate our client's and our community's analytics expertise through two service lines. IIA's Research and Advisory Network (RAN) provides clients with access to the world's largest analytics-focused expert network; a resource designed to accelerate analytics teams' progress against their projects and initiatives. IIA's Analytics Leadership Consortium is a closed network of analytics executives from diverse industries who meet to share and discuss best practices, as well as discover and develop analytics innovation, all for the purpose of improving the business impact of analytics at their firms.