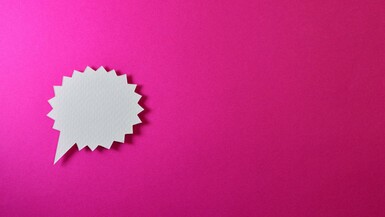 Earlier this year, I wrote about the City of San Francisco and how its CDO, Joy Bonaguro led a massive enterprise training program to boost data literacy about five years ago. The SF Data Academy was designed to train the masses and up-skill the workforce on tools, technology, and best practices for projects involving data and analytics. This was all done with the intent to create a more efficient and productive work environment and has since been highlighted as a successful case study.
Fast forward to today and this idea around data literacy continues to be a hot topic and something many organizations are struggling with both in the public and private sectors. I recently had the opportunity and privilege to listen to Valerie Logan of The Data Lodge present on data literacy and I was really inspired by her approach and guiding principles as she walked through the steps data and analytics leaders should consider as they begin to discuss, plan, and launch a data literacy strategy and scalable program.
One point that Valerie hit home was that when we talk about data literacy, we are really talking about learning a second language, Information as a Second Language® (ISL). Once that common language is recognized and understood, there can be some serious traction made against shared goals. For context, Valerie described the Ford English School that emerged in 1914; Ford was experiencing some issues with safety and efficiency. When leaders assessed what was happening, it was clear that the diverse geographies and languages represented by the immigrant populations employed in its plants were struggling to communicate. Ford's solution was to develop an ESL (English as a Second Language) type program for teaching English so that the workers could communicate effectively and reduce the errors and improve safety on the assembly line. This example is a useful corollary for what is happening now; data as a language is the new baseline literacy of the digital age and if organizations continue to ignore this fact, then they will be left behind.
Below are a few points from Valerie's presentation that resonated with me as she described her observations on the importance of data literacy and what it takes to implement a program.
Acknowledgment: There needs to be a general acceptance and acknowledgement that there's room for significant improvement when it comes to communicating in the shared language of data. How many times have you found yourself on a call or sitting at a table reviewing the results of a project and the terms being shared and discussed are familiar but not completely understood? Causation versus correlation, linear regression, data lineage, Bayesian inference, data brokers, domain analytics, etc. Most people will not raise their hand and admit they don't know what's being discussed but imagine the possibilities if everyone was operating in the same language and able to generally understand the definitions and terminology and most importantly, the application to various use cases. Imagine how productive and more informed decisions would be if people had the "ability to read, write, and communicate with data in context."

Empathy: Anytime an organization embarks on significant change, leaders need to exhibit both empathy and patience. It's critical to understand that there are going to be some people that are really worried about the idea of a data literacy program. There may be some fear and anxiety that the extra work may be too much or that there will be new measurements to track progress and comprehension. Learning statistical terms, different modeling concepts, business domain language, and diverse datasets may be quite intimidating for some so it's important to clearly articulate the plan and expectations and identify the resources that are available so people feel supported and empowered, not ambushed and accountable for work they may not have anticipated. Be transparent and consistent in your communication and expectations and find ways to get people excited and motivated to get started.

Readiness: Timing is everything; one point that is often overlooked is assessing readiness and if an organization is truly ready to get started and commit to a data literacy program. For reference, here are some of the ingredients for a successful program:

A top sponsor that owns the data and analytics corporate strategy and can drive change

A dedicated program lead to manage the day-to-day activities

Integration with other corporate activities (e.g., data catalog, BI, self-service, etc.)

A top-down and bottoms-up approach to reach all levels

Learning paths and plans for assessment

An internal PR strategy and launch with established milestones

Partnerships with L&D, HR, and other key stakeholders

Knowing when to engage external sources for support

If these elements are not incorporated into your program's plan or at least on your radar, then it may not be the right time to launch a program. Getting the program components and foundation right will greatly impact the success of your efforts so it is worth the time to construct a plan that goes beyond a training series. Be aware that this effort could take several years so think about scale, longevity, and program measurement, too.
As 2020 is quickly coming to a close and organizations are beginning to prep for 2021 initiatives – ask yourself if now is the right time to take action, either by building the case for a data literacy program in 2021, or revisiting what may have already been started. If you and your organization have started to explore options, make 2021 the year to get serious about data as a shared language to accelerate your business.
While this summary is just a brief glimpse into some of the ideas Valerie touched on, here are additional resources to learn more: Data Literacy Programs 101: The What, Why and How to Get Started and What I Heard from 12 Leaders: Data Literacy Program Planning- Now and for 2021. IIA will also welcome Valerie as a webinar presenter on November 10 at 9AM PT/12:00PM ET to discuss: Seven Ways to Build the Case for Data Literacy (and What if You Don't?!). Here is the link to register for the complimentary webinar.