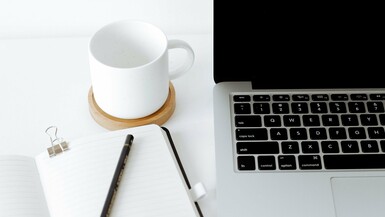 Here is a roundup of interesting sites, resources and articles from around the web, curated by IIA. This month's edition includes great articles DataOps, analytics talent, organizing data teams and how digital native companies approach analytics. Follow us on Twitter (@iianalytics) and LinkedIn to receive daily updates on IIA content and curated content as it becomes available.
Featured Article from Analytics Leadership Consortium Newsletter
Each month, IIA's Analytics Leadership Consortium (ALC) publishes a newsletter featuring reviews of timely and relevant 3rd party articles. Here is one of the articles highlighted in a previous newsletter.
IIA's article summary: For those interested in evaluating and understanding how other data and analytics teams operate, especially a digital native, Netflix provides a peek into its Data Science and Engineering group and describes how analytics roles are defined along with insight into how each role spends its time. Read the full article here.
IIA Recommends:
Evaluate the different personas that make up your analytics roles. Netflix has broken it out into three main categories: the Analyst, the Visualizer, and the Engineer. Assess if these roles and responsibilities resonate with your organization and determine if there are new ways to think about your team and where people may focus their attention and expertise.

The image depicting where Analysts, Visualizers, and Engineers spend their time could be adapted for your team and broadly shared to help educate and clarify roles and focus areas.

In a competitive recruiting landscape, this blog is a clever way to spark interest for job seekers and attract new talent.
Featured Articles on Analytics Strategy
Changing Culture Is Central to Changing Business Models (MIT Sloan Management Review)
If leaders want to change their corporate culture and direction, they must follow three steps to challenge their own biases: 1.) Examine their thoughts and values, 2.) Communicate their new identity and 3.) Measure the impact of new cultural norms on the company's performance.
Getting Serious About Data and Data Science (MIT Sloan Management Review)
Tom Davenport and Thomas Redman discuss what is required if you want to be serious about data and data science.
Data Science as a Product (Picnic Blog)
An excellent article about thinking of data science as a product from online grocer Picnic.
How Public Speaking Can Help You Design Better Data Visualizations (Nightingale)
This article explores nine foundational principles from speechmaking that will improve your data visualizations.
Featured Articles on Analytics Talent
How Large Companies Can Grow Their Data and Analytics Talent (MIT Sloan Management Review)
Tom Davenport explores how TD Bank Group defined data roles, developed programs for attracting talent and built a community of practice in order to become more data driven.
Today's Data Science Roles Won't Exist in 10 years (Infoworld)
AutoML is poised to turn developers into data scientists. This article provides an overview of how advancements in this technology will be the impetus for a huge shift in a data scientist's responsibilities and in the way businesses approach analytics as a whole.
Most In-Demand Tech Skills for Data Engineers (Towards Data Science)
This article provides list of top data engineering skills based on analysis of job postings. The top five skills are SQL, Python, Spark, AWS and Java.
How Should Our Company Structure Our Data Team? (Medium)
Real-life learnings from five data team iterations: centralized, embedded, full-stack, pods and business domains.
Featured Articles on Data and Analytics Technology
A Practical Guide to get Started with DataOps (The Startup / Medium)
This article features a good overview on Data Ops and a 3-stage process for implementation.
The Rise of DataOps (from the ashes of Data Governance) (Towards Data Science)
Legacy data governance is broken in the era of ML. This article explores how to rebuild it as an engineering discipline and to drive orders-of-magnitude improvements.
Building a Data Platform to Enable Analytics and AI-Driven Innovation (The Startup / Medium)
This article summarizes a 5-step process for building a data platform for analytics and AI based on experience helping clients on Google Cloud Platform.
Freedom of Cloud Choice: The Myths and Truths About Multi-Cloud (ZDNet)
A good review of the key drivers and potential pitfalls of the multi-cloud strategies being adopted by most enterprises.
Featured Articles with Analytics Uses and Case Studies
Democratize Data like Zynga, Facebook and eBay Do (Towards Data Science)
Good insights from three digital native companies with different technical architectures, but a similar process to data democratization of self-service analytics based on three main pillars.
What Robots Can Do for Retail (Harvard Business Review)
Retail robots are becoming more pervasive. This article explores how retail robots can capture more granular data about the products on the shelves and customer buying patterns, which can increase efficiency and accuracy in inventory management.
AI-Assisted Skin Imaging (Forbes)
Tom Davenport explores how AI is helping to identify skin cancer.
There's No Turning Back on AI in the Military (Wired)
This article explores the US's digital arms race with China, were the only thing worse than fearing AI itself is the fear of not having it at all.
Featured Articles on AI
AI Research has a Big Problem, and These Powerhouse Professors are Calling it Out (Fast Company)
AI studies are often not transparent and reproducible, say experts from Harvard, Stanford, MIT, and elsewhere.
A.I. Isn't as Advanced as You Think (OneZero)
An interesting article argues that artificial intelligence is progressing more slowly than the hype suggests.
Deep Neural Networks Are Helping Decipher How Brains Work (Wired)
Interesting article on how neuroscientists are finding that deep-learning networks, often criticized as "black boxes," can be good models for the organization of living brains.
Featured Resources and Blog Sites
Read the latest articles from IIA Cofounder Tom Davenport.
Interesting blogs on data science, logistics and supply chain from the Dutch online grocery company Picnic. Picnic deploys a "bus route" model for low-cost delivery.
Developed on Google Cloud's robust infrastructure with guidance from the Harvard Global Health Institute, the COVID-19 Public Forecasts offer a prediction of COVID-19's impact over the next 28 days.
Recommendations on the Best Data Science Books — Free and Paid
The Towards AI Team looked at over 23,000 data science books to pick what they consider to be the best paid and free books in terms of technicality, ability to explain complex subjects, depth, and verified reviews.
Featured News and Information Sites
Towards AI is focused on science, technology, and engineering with an emphasis on diversity, equity, and inclusion.
TechTalks examines trends in technology, how they affect the way people live and do business, and the problems they solve. Also includes thoughts on the darker implications of new technology and what to look out for.
About IIA
IIA is the industry's leading source of insights and advisory services for companies transitioning to data-driven decision-making and advanced analytics. IIA continuously seeks out insights, information and experts to elevate our client's and our community's analytics expertise through two service lines. IIA's Research and Advisory Network (RAN) provides clients with access to the world's largest analytics-focused expert network; a resource designed to accelerate analytics teams' progress against their projects and initiatives. IIA's Analytics Leadership Consortium is a closed network of analytics executives from diverse industries who meet to share and discuss best practices, as well as discover and develop analytics innovation, all for the purpose of improving the business impact of analytics at their firms.