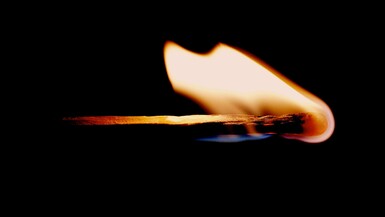 I'm a native Oregonian and my heart is broken after seeing so many of the beautiful spaces that I have explored throughout my life disappear over the past week. The loss of life, displacement of thousands of Oregonians (at least 10% of the state's population) and the impact on the environment is nothing short of devastating. While the Pacific Northwest is not immune to large scale fires, the widespread firestorm that hit our area this month is the largest in over 120 years and is predicted to cause the greatest loss of property and lives in Oregon history; there are reports that several of the fires will not be fully contained until the end of October.
In March, I wrote about some of the new technologies and digital solutions that were being used in public health, specifically, what front line workers and health officials were using to track and fight COVID-19. This month, I wanted to pivot and take a look at what the public sector and private entities are doing to support and manage fires. From tried and true modeling techniques to identify and track fire outbreaks to innovative gear for first responders, advanced analytics and data has been playing a significant role in fire management and below is a brief overview of some of the activities.
Aerial Imagery
Satellite imagery from NASA and the National Oceanic and Atmospheric Administration (NOAA) provides a big picture view of what's happening on the ground and allows the US Forest Service's Geospatial Technology and Applications Center (GTAC) to best determine where to stage firefighters, tankers, and other support vehicles especially when multiple fires are burning simultaneously in a region. This article from NASA provides additional details on the topic and an in-depth overview of the MODIS, VIIRS, and GOES satellites.
Unmanned Aerial Vehicles (UAVs) or drones play an important role in fire management as current models are equipped with infrared and thermal imaging cameras. This advanced technology provides enhanced surveillance capabilities for ground monitoring to better understand how the fire is behaving and shifting, if there are individuals or infrastructure at risk, or to identify dangerous hot spots that are smoldering and may not yet be detected as a fire.
Predictive Modeling and Advanced Analytics Solutions
The Missoula Fire Sciences Lab or "Fire Lab" is a well-known research facility that aims to better understand the way fires behave by utilizing equipment such as its wind tunnel/combustion chamber (WTCL), the only one of its kind in the world. MIT wrote an interesting story on some of the work being conducted at the Lab including older work from Dick Rothermel. Rothermel was one of the early researchers at the Lab and his experiments from the early 1970s led to "one of the first mathematical models that could predict how a fire might spread." And while the Rothermel model "provides the spine for almost every computer program used to analyze wildfire behavior in the US" it does not take into account the way a fire behaves in the wild so that's where technology like the WTCL comes into play to simulate real world scenarios. One of the outputs of the Fire Lab are data informed maps that highlight fire hot spots as an early warning system for officials and firefighters.
The WIFIRE Lab is based out of UC San Diego and includes a consortium of several universities, public agencies, and industry partners. Its mission is to conduct "research and development towards infrastructure, services and tools for artificial intelligence integrated fire science." The group has developed a decision-support tool for officials called Firemap which performs "data-driven predictive modeling and analysis of fires that have a high potential for rapid spread, and enables what-if analysis of fire scenarios ahead of the time as well as real-time fire forecasting."
ALERTWildfire is another university-based consortium that includes the University of Nevada, Reno, UC San Diego, and the University of Oregon as well as several public agencies and private partners. ALERTWildfire provides access to Pan-Tilt-Zoom (PTZ) fire cameras that have been mounted throughout forests as well as access to various tools that "help firefighters and first responders: (1) discover/locate/confirm fire ignition, (2) quickly scale fire resources up or down appropriately, (3) monitor fire behavior through containment, (4) during firestorms, help evacuations through enhanced situational awareness, and (5) ensure contained fires are monitored appropriately through their demise." In certain regions, citizens can volunteer during fire season to keep watch on the cameras that pan and tilt every two minutes.
Apps and Sensors
Portland's typically healthy air has experienced the worst air quality in the world this month with the air quality index exceeding the max scale of 500 multiple times. So, it's no surprise that people trapped indoors have been closely monitoring the safety of the air via a number of apps and sensors. A couple of the more popular ones being shared are: Air Now which features a simple zip code lookup for results, PurpleAir which includes detailed mapping, and IQAir which includes local results and a quick ranking of major cities around the world with high air pollution.
Augmented Reality (AR), Virtual Reality (VR), and Robotics
QWAKE TECHNOLOGIES designs AR helmets and uses its C-THRU system to help firefighters navigate smoke filled rooms and maintain communication with other first responders in the vicinity. According to an article in VR Scout: "The C-THRU system works by integrating several technologies: head-mounted projection display, optical thermal camera, cloud computing, selective active noise cancellation, target acquisition, and an augmented reality display—all built into the helmet to give the firefighter real-time navigation directly within line-of-sight. This important information is essential in allowing the firefighter to move throughout a building much faster—in some cases even five times faster."
PARASIM is a virtual reality (VR) parachute training simulator that provides anyone the ability to safely train for a number of jump scenarios. "Controls, real world scenes, malfunctions, wind profiles, various weather conditions, and a full library of terrain types add up to a realistic experience." Major branches of the military use the technology to train for standard missions as well as emergency situations by using a "3D VR display" to recreate the experience of a real jump.
SmokeBot was developed in the EU and was designed to assist with rescue missions and gather data from areas when it's too smoky or dangerous to send in a first responder. SmokeBot utilizes radar, a laser scanner, a thermal camera, and gas sensors to map areas filled with dust, smoke, or heavy fog.
With fires and other natural disasters increasing in frequency and scale each season, the deployment and use of innovative technology and advanced analytics to enable better decision making in the moment is critical to saving lives and infrastructure. But one of the challenges of shifting from gut based decisions to data-driven decision making is the ability to be open to the data and to trust it; this goes for business leaders making an investment decision or fire officials trying to determine a containment strategy. Since the stakes are so much higher for first responders and workers in the healthcare space, their work and decisioning will likely always be an augmented approach: marry the data with deep expertise and on-the-ground experience. The risks are just too high to ignore either option. As Dave Winnacker, chief of the Bay Area Moraga-Orinda Fire District stated in CalMatters: "This is a human business; we need people doing things, not staring at a tablet…When the model runs, I want my battalion chief up on the hill to look at the model, and then look at the fire, and say, 'Hmm, I don't think that's right.' The machine does not have the authority to make decisions."
Lise Massey is the Program Manager for IIA's Analytics Leadership Consortium (ALC) and has been with IIA for six years. The ALC is a closed network of senior analytics executives from diverse industries who meet to share and discuss best practices, as well as discover and develop analytics innovation, all for the purpose of improving the business impact of analytics at their firms. Prior to IIA, Lise spent over 10 years designing, managing, and leading media analytics programs for a diverse portfolio of clients and has experience in many aspects of program and project management, account management, strategic and tactical planning, business development, and training. Lise is a graduate from the University of Oregon.
You can view more posts by Lise here.
Follow IIA on LinkedIn, Twitter and Facebook for more updates.