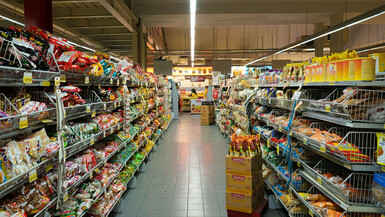 The first week of March Madness is complete. 68 teams have been whittled down to 16 and the potential winners of many office pools have already been decided. It is estimated that Americans will play over 70 million brackets and wager over $10.4B on this year's NCAA tournament. Given the interest, it is a great opportunity to show people the power of analytics in a context they will readily relate to (and potentially profit from).
Stats have always been an important part of sports but now, analysis of that data – sports analytics – has entered the mainstream. ESPN, Fox Sports and others prominently feature analytics in sports coverage. Sports analytics even has its own dedicated conference, the MIT Sloan Sports Analytics Conference. Add to that, the increasingly sophisticated wearable devices, like the Apple Watch, which allow consumers to track and record detailed workout statistics. The popularity of fantasy sports has also led to the use of dedicated analytics sites for fantasy players. FiveThirtyEight, the data science site founded by Nate Silver and owned by ESPN, has fantastic sports coverage and its own analytically driven prediction bracket for March Madness.
In addition to the kickoff of March Madness, last week marked the Strata + Hadoop World conference in San Jose, CA, where IIA was in attendance and the next generation of sports analytics was on full display.
Intel featured its sports analytics initiatives at its Expo booth and in a dedicated breakout session. The chip maker has developed a specialized sensor chip for sports analytics and has created some impressive demonstrations to highlight its capabilities.
Second Spectrum was prominently featured in the first day of Strata keynotes. The company's in-play and in-game analytics are regularly featured on ESPN. CEO Rajiv Maheswaran demonstrated how it leverages machine learning technology to analyze every player's movement during a game and provide detailed information about the effectiveness of every element of every play. It also identifies the player movements in the lexicon of a professional basketball coach (down screen, post up, pick and roll, close out, etc.). See more in this YouTube overview and TED Talk. This impressive technology is used by 22 of 30 NBA teams (I am not sure what the other 8 teams are thinking) and is applicable to other sports.
NBA stadiums are well outfitted with sensors and cameras to enable this type of analysis. What about colleges or high schools? One of the most impressive portions of the keynote presentation was a demonstration of the technology on a pickup basketball game (on a public basketball court) where input data was captured using a couple of $200 web cams. At this price point, it will not be long before machine learning sports analytics are deployed at the college and even high school levels.
Given the widespread passion for and connection to sports, increased use of analytics in its coverage will help make analytics more accessible to a broader audience. However, the mainstreaming of analytics into all competitive levels of sport – including high school – will have a far greater impact. It will teach kids how to make data-driven decisions in a relatable context and parents will need to understand the numbers that will likely dictate whether or not their kids make the team.
Ultimately, this understanding will be brought to the workplace and help drive greater appreciation for business analytics and its powerful competitive advantage.