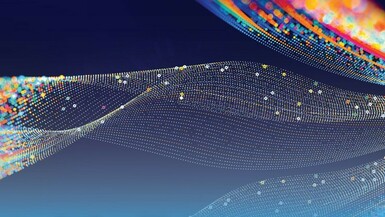 Read below for a roundup of interesting sites, resources, and articles from around the web, curated and contextualized by unbiased analytics experts at IIA. Highlights include articles about why AI still needs strong oversight, how to choose the most optimal analytics projects to take on, a case study on Travelers' analytics process, and how to adopt a product-centric management style. There is also an entertaining article on how AI will be used to voice Darth Vader in future films. Follow us on Twitter and LinkedIn to receive daily updates on IIA content and curated content as it becomes available.
"Article of the Week" from IIA's Normal Distribution
Each week, IIA's Normal Distribution email (sent to anyone that has filled out a form on our website) features timely and relevant third-party articles. Here are the articles highlighted in the "Article of the Week" from the October Normal Distribution emails.
AI Isn't Ready to Make Unsupervised Decisions (Harvard Business Review)
Early AI predictions claimed that we would automate jobs and lay off human workers as soon as possible, but we're far away from that right now. AI needs human intervention at almost every level. This article discusses where and when that human intervention is needed, as well as what companies should do to avoid problems with unsupervised AI.
How to Choose Which Data Projects to Work On (Towards Data Science)
"You can optimize the value you generate if you have a rational approach to how you use your time"

This article covers 3 steps to ensure you're taking on the best data projects:

Understanding the realities of the data world

Scoring your potential projects

Defining your time-investment thesis and your diversification strategy
Enhancing Customer Care Through Deep Machine Learning at Travelers (CIO)
This case study/interview with the SVP and CDAO at Travelers, Mano Mannoochahr, dives into the organization's process of integrating all of its data, technology, and analytics into the customer experience.

Mannoochahr speaks on:

The role of the CDO
Business transformation
Having a data-first culture
Sourcing talent
What It Takes to Become a Great Product Manager (Harvard Business Review)
The product-centric approach in the data field is clearly not a short-lived, flash-in-the-pan trend. Data leaders seeking to adopt this approach need to adjust their management style and this article can serve as a baseline to compare themselves to as they adjust.

This article explores the 3 primary considerations for aspiring product managers:
Core competencies
Emotional intelligence
Company fit
Featured Articles on Analytics Strategy
3 Stages of a Successful Digital Transformation (Harvard Business Review)
"The most under-appreciated reason that digital transformations fail is by going too big, too fast." Most companies need to take deliberate and clearly distinctive steps in their transformation process.

This article covers the 3 stages to a successful transformation:

1. Modernization
2. Enterprise-wide transformation
3. New business creation

Cynicism: a Must-Have for Data Scientists (Towards Data Science)
"'Why?'" Cassie Kozyrkov, Chief Decision Scientist at Google, believes this is the most important question for data scientists. In an era where data scientists often feel they do sophisticated, grueling work that helps no one, only to find that their to-do list keeps growing, data scientists that aim to be productive need to take a stand in what tasks they are handling. Cassie believes this all starts with asking a series of "'How, why, who and what'" questions.

By following this line of questioning, data scientists can reclaim some of their time to focus on the most productive projects possible.
7 Tips to Make Your Data Analysis More Robust (Towards Data Science)
From poor knowledge management system to a lack of collaborative tools for data analysis, there's a lot that can go wrong between the start of your analysis and the final recommendations.
This article covers 7 steps you can take to ensure your analysis stays consistent and valid.

Why Lakehouse Over Data Warehouse (Medium)
"For the longest time, a Data Warehouse has been the gold standard for integrating data from disparate systems into a single database". However, a new technology - the Data Lakehouse - has emerged and is poised to overtake the throne for the premier data management architecture.

This article discusses what a Data Lakehouse is and 4 reasons you might want to choose a Lakehouse over a Warehouse:

1. Streamlined/Faster Data Loads
2. Single Source of Truth
3. Open Source
4. Low Cost

4 Steps to Start Monetizing Your Company's Data (Harvard Business Review)

"As artificial intelligence becomes ubiquitous in business, non-tech companies need to learn how to use their data to gain a competitive edge."

This article covers the four steps companies that are trying to decide where and how to use AI should take to become more competitive on analytics:

Survey the data they have and how other companies are generating and using data

Look for data- and AI-focused companies, such as startups, that can help jumpstart your data strategy
Buy, don't build
Start building a data moat
Featured Articles on Analytics Leadership and Talent
What is a Data Engineer? A Guide to Creating the Modern Data Team (Medium)
Historically, it has been difficult to place responsibility for who ensures data quality and availability. This created a rise in data engineering positions, but what exactly is the role of a data engineer and why are they so valuable?

This article explores the responsibilities and pre-requisite skills of data engineers as well as their role in creating business value for an organization.
Onboarding For Data Teams (Seattle Data Guy)
This article provides details for a streamlined, specialized onboarding process for data teams. The author reviews their previous onboarding experiences and covers:

End goals of onboarding
How the size of your organization factors into your onboarding
Environment setup
What needs to be covered in onboarding
Committing to something day oneHandbooks and standards
Featured Articles on AI
Top Natural Language Processing Companies 2022 (eWeek)
From customer support chatbots to virtual assistants like Amazon's Alexa, companies are creating technology that necessitates teaching an AI how to listen, learn, and understand what humans are saying to it and how to respond.

These tools all utilize Natural Language Processing (NLP) software, and this article covers the top NLP companies in 2022.

Entertaining Analytics Articles
James Earl Jones Retires Iconic Darth Vader Voice With the Help of AI (Open Data Science)

James Earl Jones recently announced that he would be retiring from voice acting Darth Vader in future Star Wars content. However, that does not mean that his voice won't be featured in upcoming movies and TV series via AI tool, Respeecher. This article covers how Disney plans to use AI in their future productions.