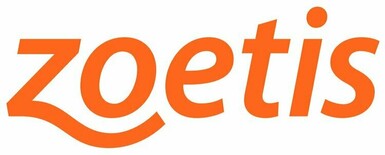 Zoetis may not be a recognizable brand to many, but If you work or live around animals or livestock, Zoetis will be a familiar name. Zoetis serves veterinarians, livestock producers and people who raise and care for farm and companion animals in more than 100 countries. Krishna Cheriath leads digital, data and analytics at Zoetis, and he walks us through how the company organizes the data and analytics effort around the globe and across business lines.
Key Takeaways
Describe your title and role.
I'm Vice President of Digital Data and Analytics. Here at Zoetis, we think of digital from two different standpoints. First is how we add value to our customers and reimagine animal health, whether it is in pet care or in livestock. Second is how we use digital to optimize our core book of business, whether it is increasing productivity and efficiency, or reducing costs. We have an integrated approach that looks at digital innovation, data science and analytics, and data strategy with data as an enterprise asset.
Where does the analytics function sit in the organization and who does it report into?
I report to our Chief Information and Digital Officer, who is part of the executive committee, and she reports to our CEO.
Is that the right place for the analytics function to report?
It makes sense to have my team within our tech and digital organization. For the agenda that we're driving and where we are from a maturity standpoint—we're essentially a startup—it makes sense to be positioned this way.
Describe the organizing model you have adopted for analytics.
My organization is crafted with a mandate that emphasizes enterprise cooperation and collaboration, and not so much centralization. We're in the early stages of creation and transformation, and are expected to grow to around 225 people. That is a collection of talent that spans analytics and data science, data engineering, customer experience, user experience designs, product engineering, and product architecture support, with innovation labs and Centers of Excellence (COEs) to elevate digital upscaling across the company. In addition, analytics is embedded in certain business areas. The overall analytics and data science population in the organization is well north of 300. Plus, in our R&D function, analytics is interwoven into the pursuit of scientific exploration just like any other healthcare company.
What are four or five important qualities and behaviors of analytics leaders?
Recognition that analytics leadership is a multidimensional puzzle. It requires you to perform multiple hats at different points in time: part business strategist, part data strategist, part technologist, part shrink, part storyteller, part community builder. By shrink, I mean you need to be a great listener and empathize with the teams.
Strong enterprise mindset. Especially for non-digitally native companies in the midst of transformation, the ability to define and sell different strategies. Advancing the enterprise outcome, even if that means that sometimes you're leading from the front and sometimes you're leading from behind, and having the ability to flex up and down your direct or indirect engagement based on what is good for the enterprise.
Deftness of approach. Transformation takes time, so how do you thread the needle between driving value in the short term while at the same time attracting enough investment to move the organization to a better data and analytic footprint? This requires deftness in terms of telling an effective value story to attract investment and then sustaining your coalition of business leaders so they can execute against the vision to deliver value in the near term.
Good people leader. Leading an analytics and data and digital function is not easy, especially in organizations that are not digitally native. How do you build the right communities of practice? How do you attract talent? How do you build out the team?
How do you measure performance and success when it comes to analytics?
The first measures are revenue and profitability from our digital products and services. The second measure is customer utilization around our digital services. When I describe my organization to stakeholders, I say we are a startup within an established company, and this year is our series A and series B funding with a significant IPO next year. From that mindset, some of the measures of success include how well we are accelerating in the acquisition of our internal customers. This translates to how can we accelerate the number of analytic value cases that we work on and measure that effort? Next, is how we look at the various investment returns around data analytics and digital, and the returns we're getting both from a quantitative and qualitative perspective. Lastly, is the practice of data itself. How we look at data management and data quality from the standpoint of business outcomes. How do we tell that story through metrics and KPIs? We're doing work to define that in the scope of an enterprise data strategy.
As part of our overall revenue, as well as our market share, digital analytics is going to be a key contributor. We have benchmarks that look at how we are positioned with respect to our peers, and we're looking at measurable goals related to our growth strategies in digital analytics.
One of the key programs that I'm focused on is called the digital dexterity program. It looks at the digital skills for the organization at large, at the intersection of what we call digital citizenship, which is the baseline skillset that every digital citizen should have. I'm a big believer that to advance the company towards our digital transformation goals, we need to invest in the broader population so that we can fully capitalize the potential of digital in organizations.
For more insights from Krishna, listen to the full podcast.