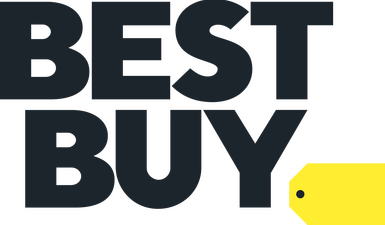 If you're into technology, pride yourself on owning the most cutting edge tech toys, you have undoubtedly spent time at Best Buy. And lurking in the background, and often driving the customer experience is growing data and analytics capability led by Nicole Nelson, the company's Chief Analytics Officer. You'll hear about the group's recent transition to a centralized model (COE), and a few nuggets from Nicole around makes for a high-performing analytics leader.
Key Takeaways
Describe your title and role.

I'm a Senior Vice President running the data and analytics center of excellence that has four component teams. The decision science team directly points at the businesses to help them determine their analytics needs. The measurement science team focuses on how we measure across all of our different capabilities. We have a data science capability, and then, finally, we have an applied machine learning team.
Where does the analytics function sit in the organization and who does it report into?
As of about six weeks ago, to the Chief Technology Officer. Prior to that, we reported to the Chief Strategy Officer.
Is that the right place for the analytics function to report?
When I think about where analytics should live, I think about what we're trying to transform with analytics. Nine months ago, most of the teams lived within the business units that they supported. We found that we had an incredibly strong relationship with those business leaders, and that was where we needed to be. But then nine months ago we started focusing on how to make sure that analytics is at all the right tables in the big business conversations. So, strategy was the right place to be at that time. Now, we're moving on to how we can execute as fast as possible. So, technology is the best place for us to report because we are driving as much transformation with technology teams as we are with business and strategy. Our alignment has given us access to the right conversations to figure out how to get analytics into all of our products here at Best Buy.
Describe the organizing model you have adopted for analytics.
Part of the reason we wanted to centralize was that we felt like growth opportunities were limited for teams within specific functions. The teams coming together with career paths that they hadn't had before was amazing. It's also allowed us to focus on development, specifically around the skills we should be gaining.
What are four or five important qualities and behaviors of analytics leaders?
Curiosity and critical thinking. About the field itself and also curiosity about the business you support and how you might be wrong. It's easy to fall in love with your own solutions, so you need to embrace the null hypothesis, which is the possibility you might be wrong. The data might be different than you think or the business may know something you don't. This kind of curiosity provides a broader perspective.
Growth mindset. This field is changing rapidly. You need to be motivated by learning and attracting talent who knows more than you do. You've got to get comfortable with not being the smartest person in the room.
Resilience. This work can be hard—implementations that don't happen or stakeholders who are tough to convince—and so having the ability to take the hit, understand different approaches, and get back up is huge.
Integrity. This one is becoming more important every day. Analytical applications are moving fast, and some of the ways that we use the data might be uncomfortable for consumers. For example, you could discover that people are lazier about price checking at two in the morning. A company could choose to increase prices at this time, but is that a weakness customers would be comfortable with us exploiting? I don't think it is.
How do you measure performance and success when it comes to analytics?
We look at what percent of our recommendations are being used. How quickly? Are we seeing things adopted? Are we getting through our backlog? Do we have business partners who see our roadmaps and are excited about what we do? How engaged and happy is the team? And then you can measure conversion and revenue related to the enterprise. Our measurements are the same as the enterprise in terms of us caring about what our business partners care about. Our incentives and goals are aligned with our business partners.
For external benchmarks in the industry, we pay attention to specific cases that we admire, like FedEx for their routing and supply chain operations or what other ecommerce players put on their websites for personalization offers. When it comes to external factors, 2020 was an incredibly dynamic year. I'm proud that my team was able to be a decision support for the teams that we support. Like, how do we set an operating model on when to close stores or open them? My team was there to help them make the best decisions they could in a moment.
For more insights from Nicole, listen to the full podcast.