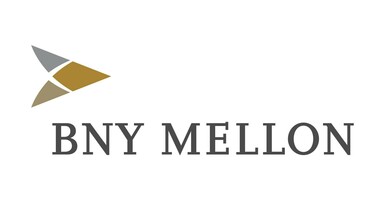 It's not often that I speak with an analytics leader from a company whose roots go back to America's founding fathers. Yatish Uchil of BNY Mellon joins me on this episode to discuss his new role leading an analytics team supporting the firm's shared services technology organization. Yatish shares some great anecdotes and soundbites he's developed over the years leading analytics, and compares his experience in both business-facing teams and now technology teams.

Key Takeaways
Describe your title and role.
I co-head the Data and Analytics (D&A) Services Team. Tactically, we aim to deliver consistent analytic solutions for our leadership team. Think of our team as a SWAT team that quickly works with all teams to get data and produce actionable insights. Strategically, we want to make BNY Mellon truly data-driven and analytics-focused so that it produces insights and analytics that are relevant and add incremental value.
Where does the analytics function sit in the organization and who does it report into?
It sits in Shared Services Technology, and we roll up to the Global Head of Operations and Technology.
Is that the right place for the analytics function to report?
This is the first time I've worked within a technology team. What we're trying to do is make technology a core driver, and not just an enabler of data and analytics initiatives. In my previous roles, technology was very tactical with regards to what problems were solved for the clients and how quickly we could give them the information. From a centralized Shared Services point of view, our vision is very enterprise-wide. It's been an interesting change to think through problem statements that impact the entire bank as opposed to looking at specific business functions.
Describe the organizing model you have adopted for analytics.
We have both a centralized model and federated models. The centralized enterprise data team focuses on building the core data assets for the firm. The federated analytics teams are business focused and sit within each line of business, at different levels of maturity. There are also sub-business functions that have their own analytics teams.
As a centralized team, we want to take advantage of having federated teams at different levels of maturity. With bigger teams, maturity tends to be lower because there's a lot of moving parts. At the same time, there are smaller teams that don't have to jump through the same level of hoops that a thousand-person organization does. They can build newer tools and analytics and are more mature within their analytics journeys. What we want to do is take advantage of the more mature parts of the business and accelerate that maturity level of thinking within the other areas of the organization.
What are four or five important qualities and behaviors of analytics leaders?
Business knowledge. This includes understanding the value proposition to our clients, so we can build solutions that create the maximum impact for them and drive the most shareholder value.
Strong understanding of D&A workflows and operating models. Leaders should acknowledge the complexity that comes with executing large data problems, but the complexity can't be an excuse to not have some understanding about how things work.
Practical visionary. Spend time understanding the maturity of the organization, both in terms of technology and data, and how driven and engaged the firm is to move into the next phase. Build a practical and executable roadmap to add value quickly to keep partners engaged.
Great at building strong partnerships and telling stories. There's a saying that goes "facts tell, stories sell." No matter what you do, you've got to make sure people know what you're doing
Patience and empathy. If you're not getting what you expect from the teams, it's best to step back and ask them what the challenges and issues are, and see if you can help. They could be working on five other priorities that you're not aware of.
How do you measure performance and success when it comes to analytics?
The biggest problem we face is what I call the "last mile problem." We build a lot of applications and services, and onboard many new analytics tools, but we don't spend enough time educating end-users about how to make the most of them. Success isn't necessarily building cool things. It's about how widely and regularly they're used, how often they inform decision making, and how much value they add to the bank. At the end of it all, there's no such thing as a technology or an analytics problem. They're all business problems.
So, from a team perspective, success would be consolidating analytics tools across the enterprise and increasing adoption for all the services, applications, and tools that we've brought in.
At the enterprise level, success is becoming a lot more self-service oriented when it comes to generating and building our own analytics. And for me personally, a key success would be building out a strong, curious team with team members who challenge each other and strive to improve both for themselves and for the firm.
When COVID hit, we had to quickly focus on developing metrics and insights that would help our entire firm's transition to work from home. So, we, as a team, started looking at how we were structured and how we could make sure we could still service our clients. We came up with tactical recommendations for our leadership team that helped us get to what we call our work-from-home model. One of the things that stands out for me was our resiliency and tenacity as a team and organization. When COVID hit, the way we mobilized was something completely remarkable.
For more insights from Yatish, listen to the full podcast.