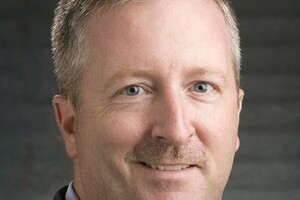 Andy Walter is a business results-driven professional with extensive experience in strategy, development, execution, and operations across Shared Services and IT.
He led the Commercial Services & Delivery Organization (over 1500 IT and multifunctional professionals) for Procter & Gamble's Global Business Services (GBS). He was responsible for IT & Shared Services for all Global Business Units and Markets around the world. His team was accountable for developing cutting-edge digital capabilities for Procter & Gamble to win "where it matters most," with Consumers, Shoppers, and Retailers. This included all eBusiness, Consumer Services, BI/Analytics, Sales Force Solutions, Project Delivery, Business Process Services, and A&D / Company restructuring efforts. He has over a decade of leading top tier Global Shared Services globally and is a Certified Outsourcing Professional with the IAOP.
He has over 15 years working on Boards and in Board level advisory roles. As a member of the Digimarc Board (Nasdaq: DMRC) and Board Audit Committee, he is advising on company strategy and execution into the Consumer Goods & Retail environments. Across numerous non-profit board (GS1, Ovarian Cancer Alliance, Cincinnati Museum Center, Multiple Sclerosis Society) and Private Company Board & CEO strategic level advisory roles (Fractal Analytics, Virtualitics LLC, Verix, RapidMiner, SignalsAnalytics, ItemMaster, TriCentis, Lingaro) he brings leadership, industry & functional expertise, operations, an incredible personal network, Digital Transformation, and strategic thinking to the critical business challenges facing companies.