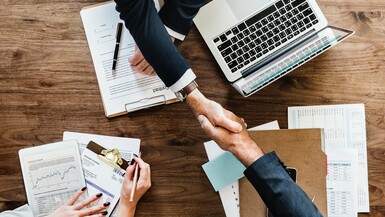 Does the development of enterprise analytics capabilities really drive superior company performance?
As IIA works with clients from around the world, we are often asked this question. Of course, we strongly believe that it does. This very premise is at the center of our founding and our mission. But is this belief supported by actual data? The fact that we believe analytics drive performance isn't enough. The claim must be validated with real data and analytics that support the claim.
This report provides a range of such supporting evidence, using IIA's proprietary analytics maturity data – from 74 leading companies like Amazon, Apple, Netflix and Google – and publicly available financial and company data, to illustrate the positive association between analytics maturity and superior company performance.