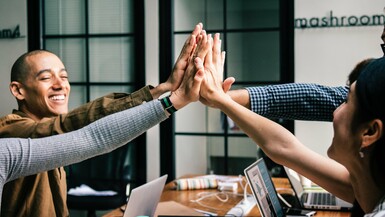 Analytics can no longer be considered an optional capability for businesses that strive to be competitive in today's environment. In working with organizations across a number of industries, one of the critical components of any successful program or initiative is driven by finding the right people to lead and participate in the program.
In this blog series, IIA Expert Network member Emilie Harrington discusses the various roles people play in an analytics program; people are always the most important asset of any organization, the life-blood of a company.
The intent of this blog series is to provide guidance and information for those who are just beginning to explore the idea of developing an analytics program. Harrington discusses topics such as the organizational structure, roles, team or job family design, skills/knowledge/ability (SKAs), and recruiting and retaining analytical talent.
Learn how to build an effective analytics team for your organization.