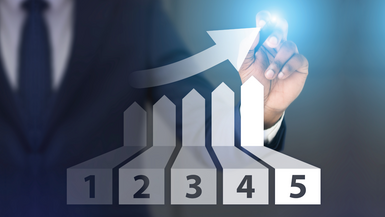 As enterprises of all shapes and sizes commit to harnessing the power of data and analytics to transform all aspects of their businesses, the DELTA Plus Model and Five Stages of Analytics Maturity have become the industry standard for assessing analytics maturity and setting a plan to become more analytically mature and competent. Download this complimentary research brief, authored by industry thought leader and IIA co-founder Tom Davenport, to gain the following insights:
A detailed analysis of each of the seven elements of the Delta Plus Model framework

Characteristics of each stage of analytics maturity

Detailed tables that allow you to evaluate your stage of analytics maturity for each element of the Delta Plus framework
The DELTA Model was developed in 2010 by Tom Davenport, Jeanne Harris and Bob Morison in their book, Analytics at Work: Smarter Decisions, Better Results. Two new components were added to the DELTA model, creating the DELTA Plus model. The DELTA Plus Model Framework encompasses the five foundational elements of a successful analytics program (Data, Enterprise, Leadership, Targets, and Analysts) and introduces two new elements (Technology and Analytical Techniques) required for high performance. The Five Stages of Analytics Maturity was developed in 2007 by Tom Davenport and Jeanne Harris and updated in 2017 in their book, Competing on Analytics: The New Science of Winning (2017).
Full clients of IIA have direct access to experts, thought leaders and practitioners that understand the Delta Plus Model Framework and the Five Stages of Analytics Maturity.